Event & Announcement 2021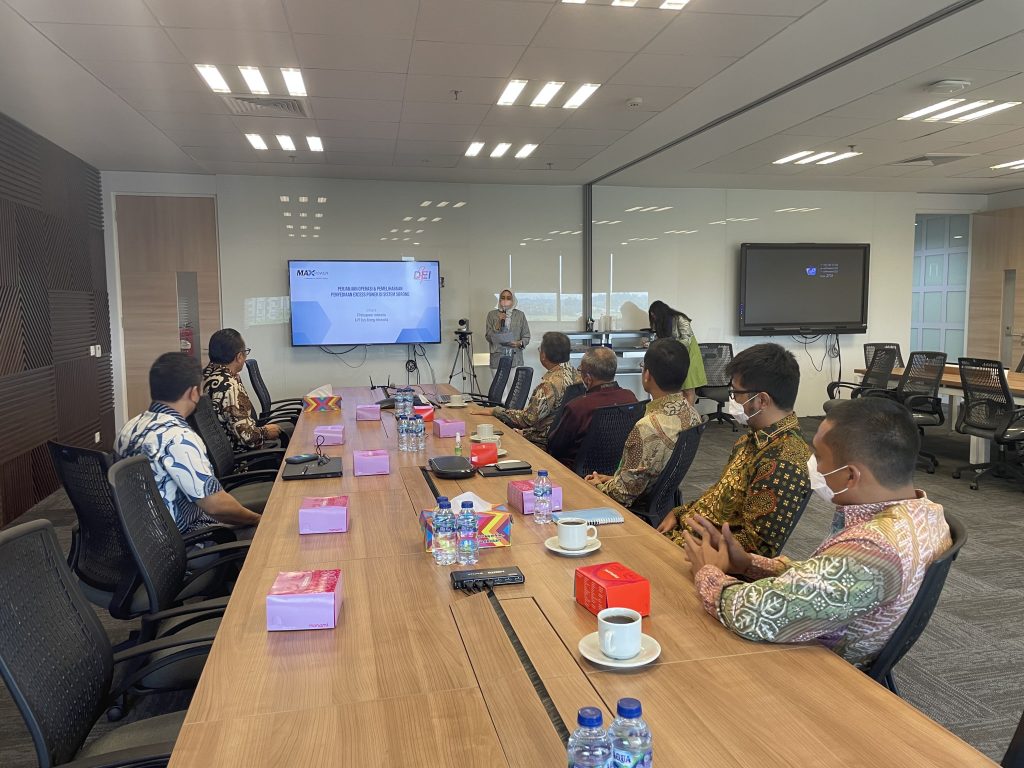 Operation and Maintenance Agreement between PT. Maxpower Indonesia & PT. Data Energy Infomedia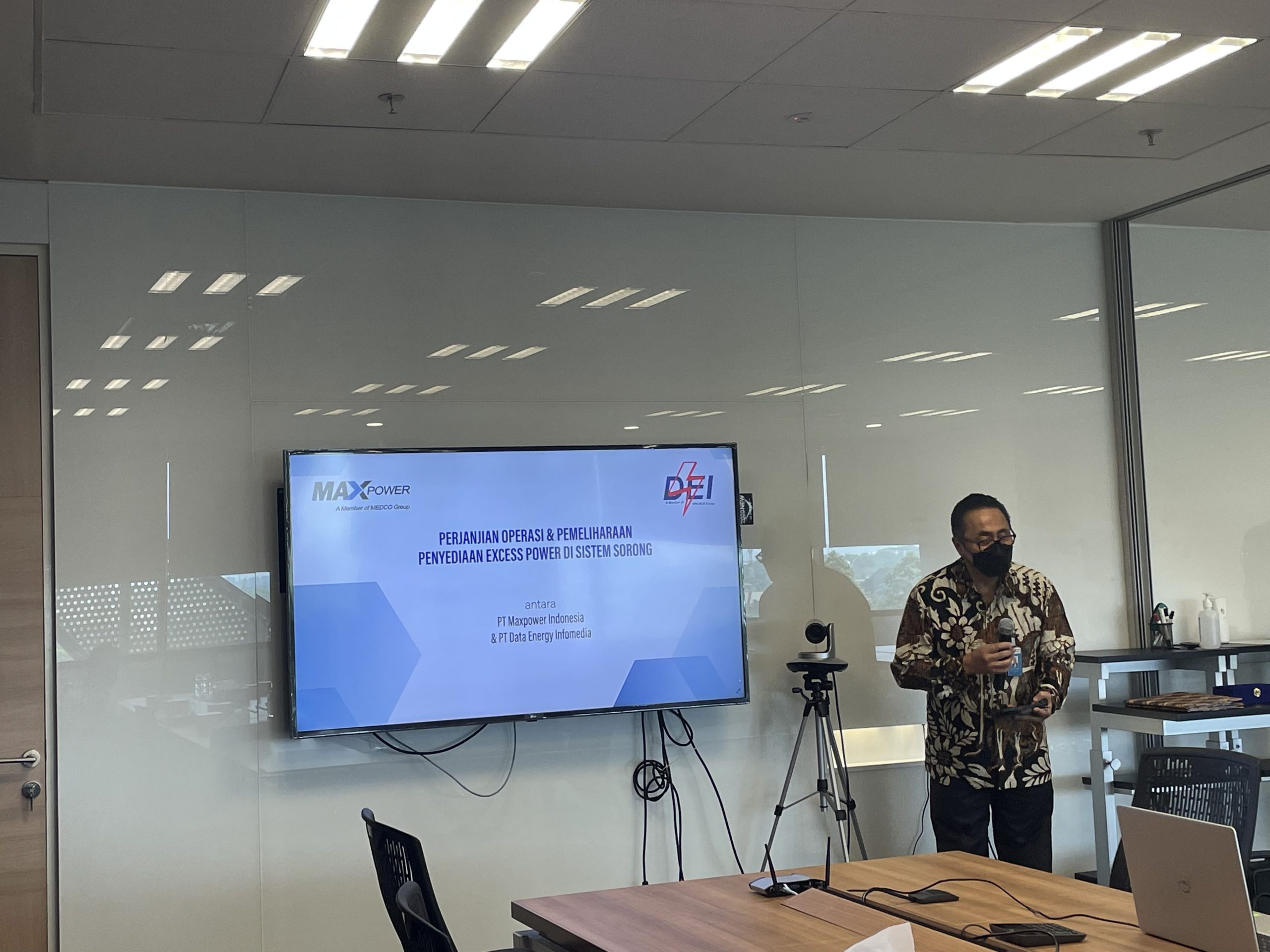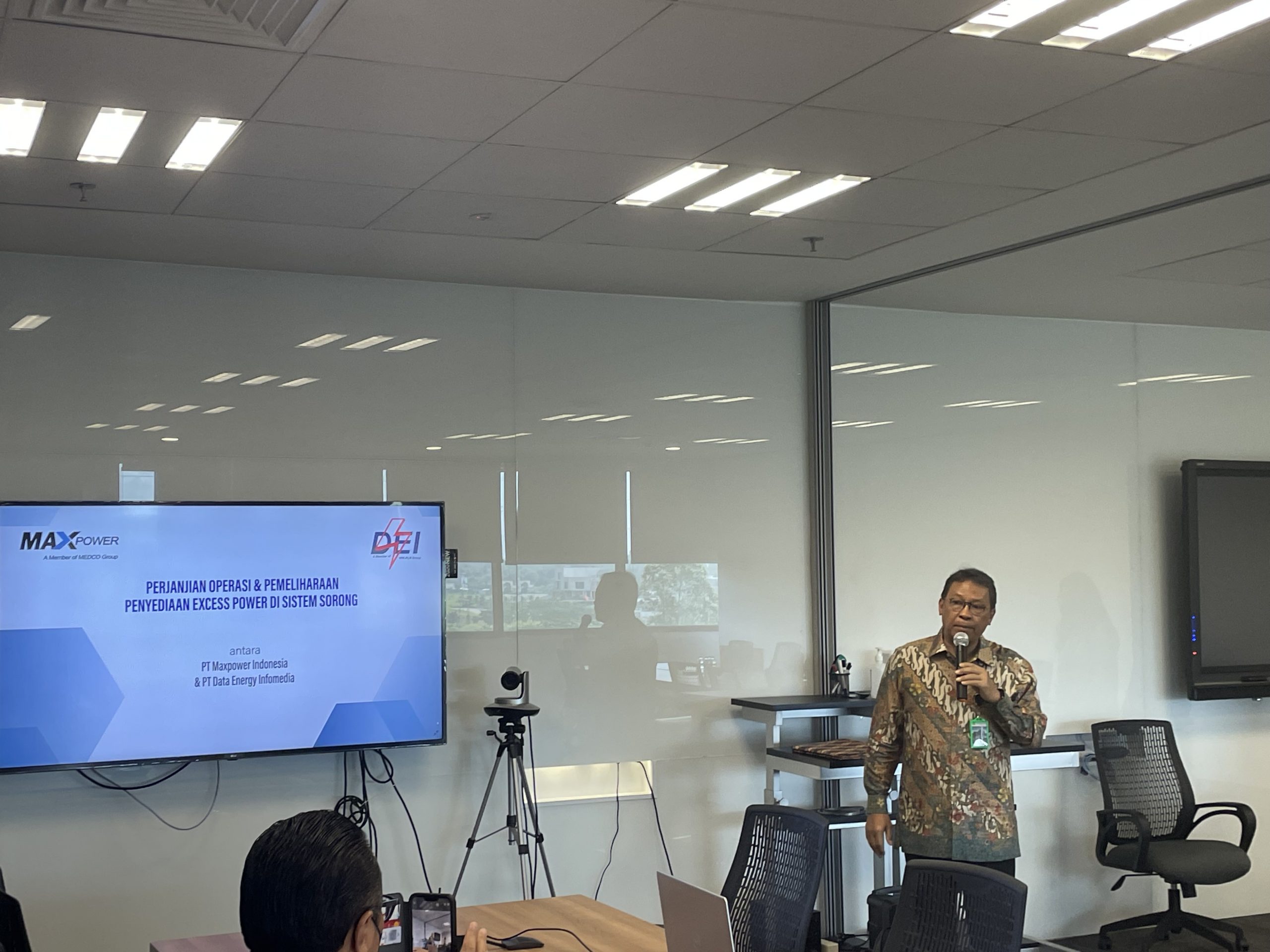 Tuesday, December 14, 2021 / Located at the Maxpower Group Headquarters located at Green Office Park 9, Floor 5 Wing B Zone 8-15 Jl. Grand Boulevard BSD City, Sampora, Cisauk, Tangerang, Banten, has signed an Operation and Maintenance Agreement between PT Maxpower Indonesia (Maxpower) and PT Data Enery Infomedia (DEI) regarding an Operation & Maintenance (O&M) Agreement in Sorong Regency, West Papua to support Maxpower's Gas Engine Power Plant (GEPP).
Maxpower itself is a company having extensive experience in business related to power generation, transmission, or distribution of electricity or engineering-procurement and construction in the power business which is currently operating in several remotes area in Indonesia and Asia. One of their focuses is the development GEPP in Sorong area, West Papua and has operated for more than 10 (ten) years.
The purpose of this signing agreement is to continue the collaboration that was signed on July 15, 2021, that is  Operational Cooperation Agreement to supply Excess Power that has been incorporated in O&M agreement between the two parties.
Both parties hope that establishment of O&M Agreement can synergize together in order to support Papua Barat Government in equitable distribution of electricity supply in the Sorong area, West Papua to accelerate the dream of building a more advanced and brighter West Papua.
Selasa, 14 Desember 2021/ Bertempat di Kantor Pusat Maxpower Group yang berlokasi di Green Office Park 9, Lt.5 Wing B Zona 8-15 Jl. Grand Boulevard BSD City, Sampora, Cisauk, Tangerang, Banten, telah ditandatangani Perjanjian Operasi dan Pemeliharaan antara PT Maxpower Indonesia (Maxpower)  dengan PT Data Enery Infomedia (DEI) mengenai perjanjian Operation & Maintenance (O&M) di Kabupaten Sorong, Papua Barat untuk memenuhi kewajiban Power Purchase Agreement (PPA) untuk mendukung Pembangkit Listrik Tenaga Mesin Gas (PLTMG).
Maxpower sendiri adalah perusahaan yang memiliki pengalaman luas dalam bisnis yang berkaitan dengan pembangkit listrik, transmisi, atau distribusi listrik atau engineering-procurement dan konstruksi dalam bisnis ketenagalistrikan yang saat ini beroperasi di beberapa daerah terpencil di Indonesia dan Asia. Salah satu fokus Maxpower adalah pembangunan PLTMG di daerah Sorong, Papua Barat dan telah beroperasi selama lebih dari 10 (ten) tahun.
Tujuan dari penandatanganan perjanjian O&M ini adalah untuk melanjutkan kerjasama yang telah ditandatangani pada tanggal 15 juli 2021, yaitu penandatanganan KSO (Kerjasama Operasi) dalam rangka penyediaan excess power, yang selanjutnya dituangkan ke dalam perjanjian O&M antara kedua belah pihak.
Harapannya adalah para pihak dapat bersinergi bersama untuk membangun dan membantu pemerintahan dalam pemerataan pasokan listrik di area Sorong, Papua Barat demi mewujudkan impian untuk membangun Papua Barat yang lebih maju dan terang.