Event & Announcement 2023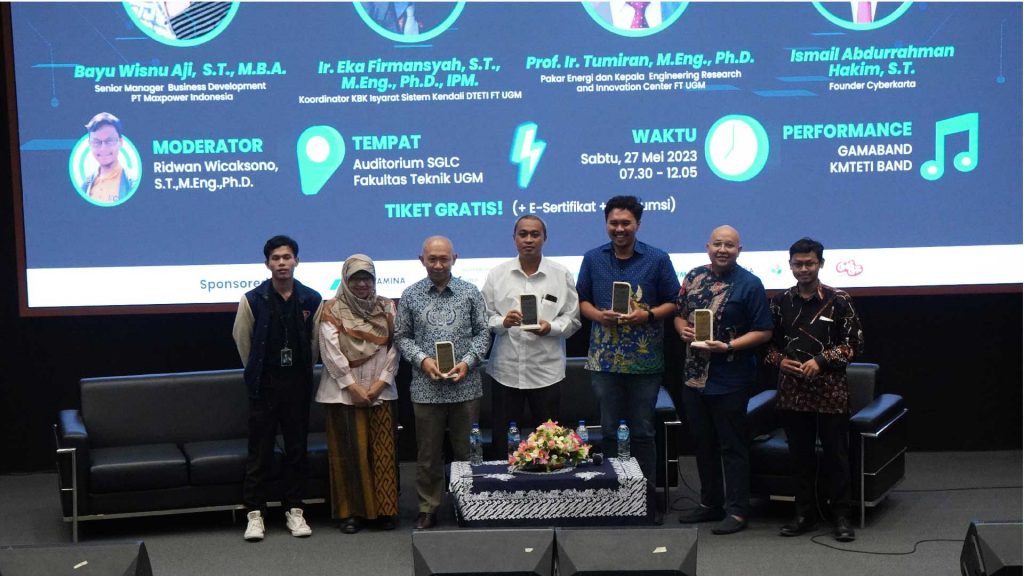 Maxpower Group Participates in the National Electrical Power System Competition 2023 (NESCO), Organized by Badan Semi Otonom Magatrika at Gadjah Mada University.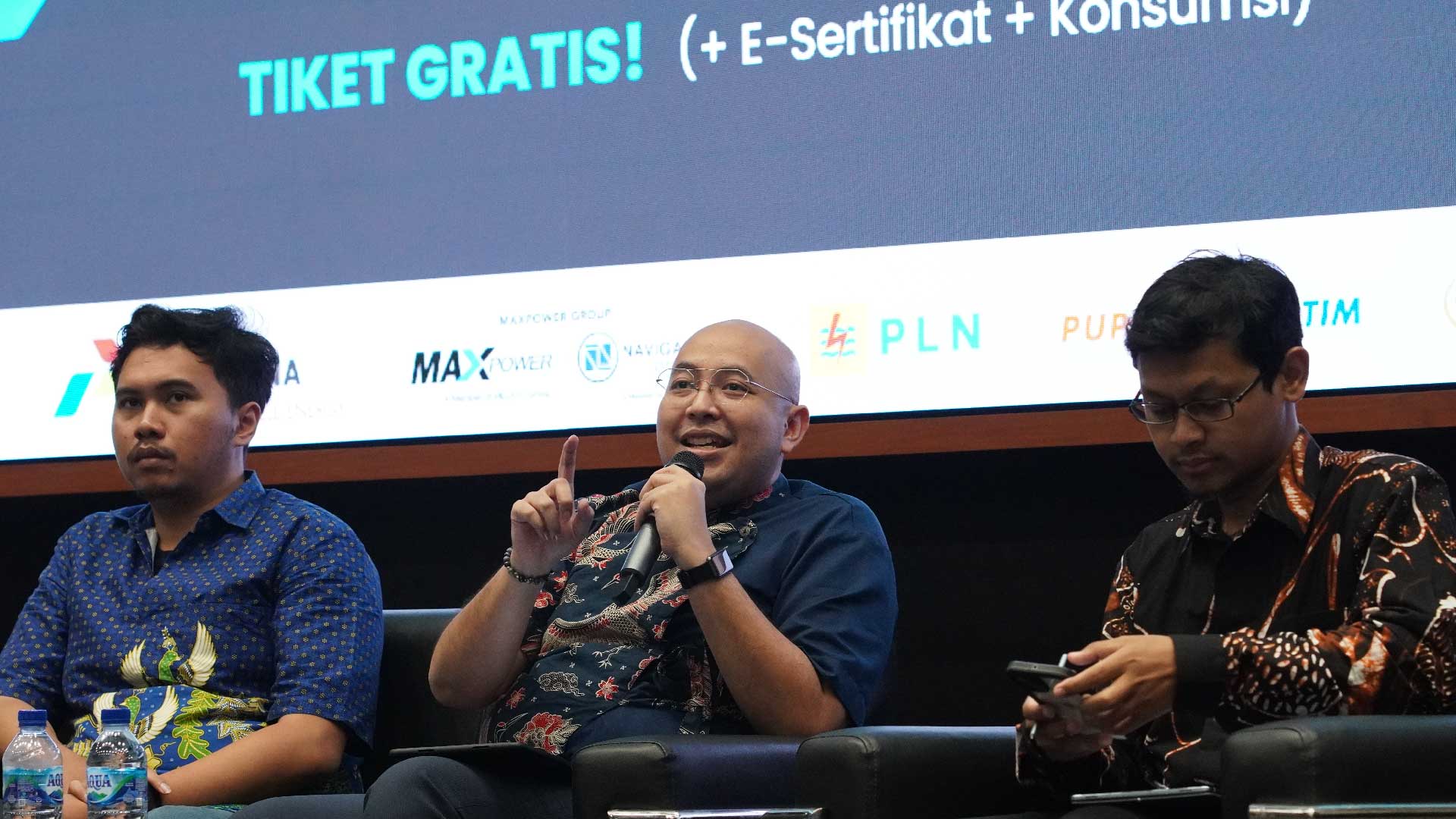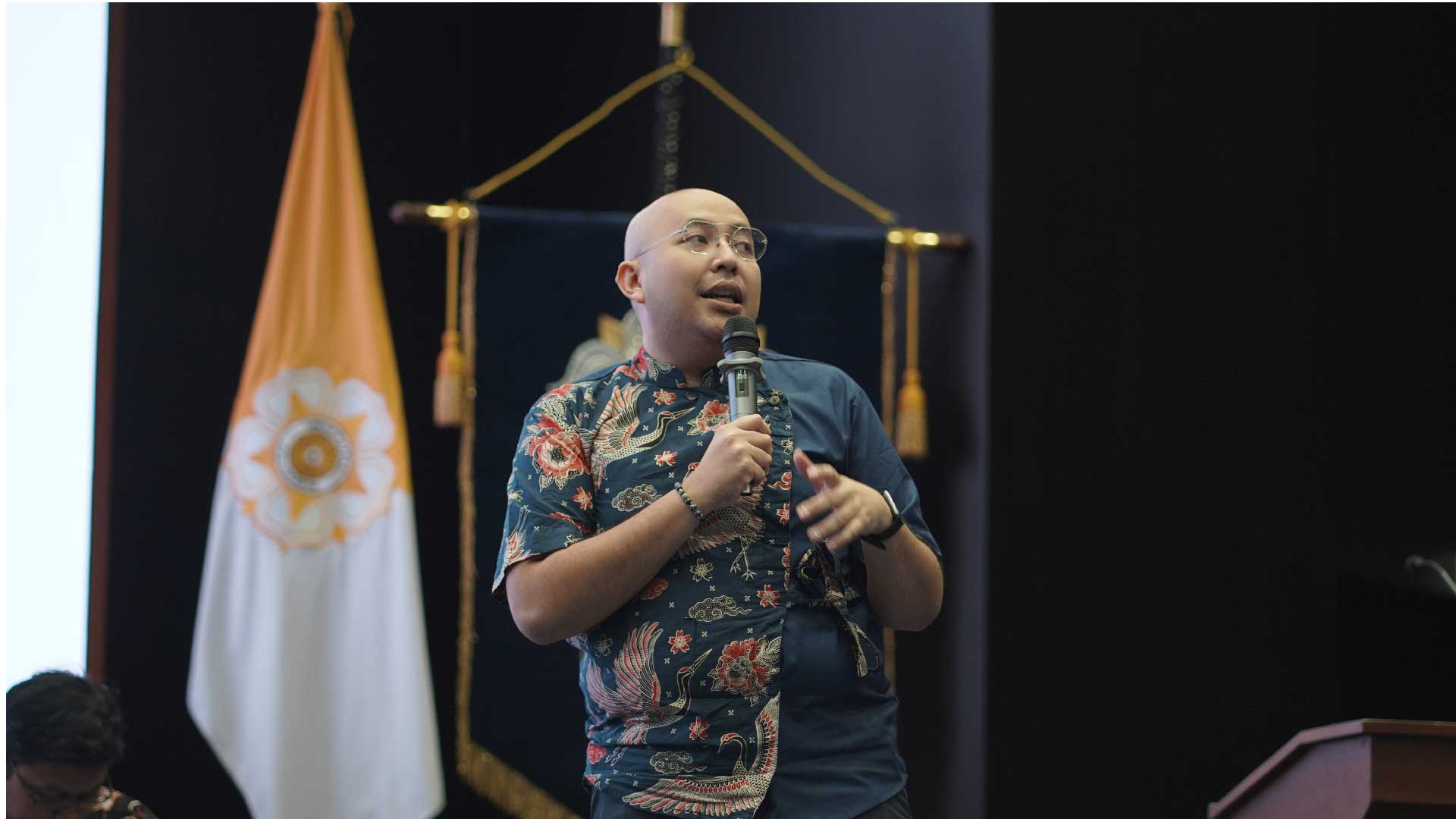 [Yogyakarta, May 27, 2023] — Maxpower Group is proud to announce its participation in the National Electrical Power System Competition 2023 (NESCO), organized by Badan Semi Otonom Magatrika (Mahasiswa Ketenagalistrikan) at Gadjah Mada University. NESCO aims to create a platform for self-development and discussion in the field of electrical engineering. The seminar's theme was "Empowering Clean and Renewable Energy for the 'IT' Thing in Indonesia," highlighting the importance of sustainable energy solutions. The event, held on Saturday, May 27, 2023, at the Auditorium SGLC, Faculty of Engineering, Gadjah Mada University, comprised a series of competitions and a seminar.  
Bayu Wisnu Aji, Senior Manager of Business Development at Maxpower Group, served as a speaker in the event. Bayu delivered a thought-provoking speech titled "The Role of the Private Sector in Energy Transition towards Net Zero Emission by 2060." His presentation provided an understanding of the importance of private sector involvement, including Maxpower, in achieving sustainable energy goals. 
Joining Mr. Wisnu Aji as speakers were esteemed individuals who also contributed to the success of the seminar: 
 Ir. Eka Firmansyah – Coordinator of the Control Signal Field of DTETI FT UGM 
 Prof. Ir. Tumiran – Energy Expert and Head of Engineering Research and Innovation Center FT UGM 
 Ismail Abdurrahman Hakim – Founder of Cyberkarta 
The event aimed to provide a platform for research and talent development in electrical engineering and information technology, fostering a competitive and innovative spirit. It also sought to promote awareness of scientific and technological advancements and their impact on various aspects of life while encouraging innovation and creativity to prepare individuals for global competition in the era of globalization. 
The event was a resounding success, with over 250 participants in attendance. It provided a valuable opportunity for networking, knowledge sharing, and inspiring discussions among industry professionals, academia, and students. 
Maxpower Group commends the efforts of the organizing committee and expresses its gratitude to Gadjah Mada University for hosting this remarkable event. We believe that such initiatives play a crucial role in shaping the future of the electrical engineering industry and accelerating the transition towards sustainable energy solutions. 
For more information about Maxpower Group and our commitment to clean and renewable energy solutions, please visit our website at www.maxpowergroup.com. 
[Yogyakarta, 27 Mei 2023] — Maxpower Group dengan bangga mengumumkan partisipasinya dalam National Electrical Power System Competition 2023 (NESCO), yang diselenggarakan oleh Badan Semi Otonom Magatrika (Mahasiswa Ketenagalistrikan) di Universitas Gadjah Mada. NESCO bertujuan untuk menciptakan wadah pengembangan diri dan diskusi di bidang teknik elektro. Tema seminar ini adalah "Empowering Clean and renewable energy for "IT" thing in Indonesia", yang menekankan pentingnya solusi energi yang berkelanjutan. Acara ini diadakan pada Sabtu, 27 Mei 2023, di Auditorium SGLC, Fakultas Teknik, Universitas Gadjah Mada, dan terdiri dari serangkaian kompetisi dan seminar. 
Bayu Wisnu Aji, selaku Senior Manager Business Development di Maxpower Group, menjadi pembicara dalam acara ini. Bayu menyampaikan pidato yang menggugah pemikiran dengan judul "Peran Swasta dalam Transisi Energi menuju Emisi Nol Net pada tahun 2060." Presentasinya memberikan pemahaman tentang pentingnya keterlibatan sektor swasta yang salah satunya adalah Maxpower dalam mencapai tujuan energi yang berkelanjutan. 
Selain Bayu Wisnu Aji, hadir juga pembicara-pembicara terkemuka yang juga berkontribusi dalam kesuksesan seminar ini: 
Ir. Eka Firmansyah – Koordinator Bidang Sinyal Kendali DTETI FT UGM 
Prof. Ir. Tumiran – Pakar Energi dan Kepala Pusat Penelitian dan Inovasi Teknik FT UGM 
Ismail Abdurrahman Hakim – Pendiri Cyberkarta 
Acara ini bertujuan untuk menyediakan wadah penelitian dan pengembangan bakat di bidang teknik elektro dan teknologi informasi, serta memupuk semangat kompetitif dan inovatif. Selain itu, acara ini juga bertujuan untuk meningkatkan kesadaran akan kemajuan ilmiah dan teknologi serta dampaknya pada berbagai aspek kehidupan, sambil mendorong inovasi dan kreativitas dalam bidang ilmu pengetahuan dan teknologi untuk mempersiapkan individu dalam persaingan global di era globalisasi. 
Acara ini sukses besar dengan lebih dari 250 peserta yang hadir. Acara ini memberikan kesempatan berharga untuk berjejaring, berbagi pengetahuan, dan mengadakan diskusi yang inspiratif antara para profesional industri, akademisi, dan mahasiswa. 
Maxpower Group memberikan apresiasi kepada panitia penyelenggara dan mengucapkan terima kasih kepada Universitas Gadjah Mada atas penyelenggaraan acara yang luar biasa ini. Kami percaya bahwa inisiatif seperti ini memainkan peran penting dalam membentuk masa depan industri teknik elektro dan mempercepat transisi menuju solusi energi yang berkelanjutan. 
Untuk informasi lebih lanjut tentang Maxpower Group dan komitmen kami terhadap solusi energi bersih dan terbarukan, silakan kunjungi website kami di www.maxpowergroup.com