Internal Program 2021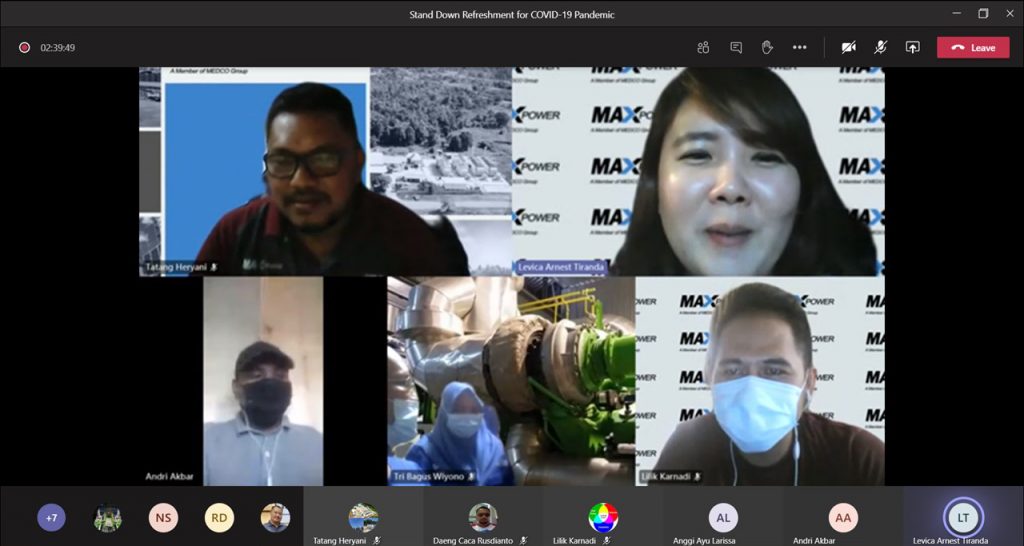 Stand Down Refeshment Covid-19 "The Pandemic is not over yet"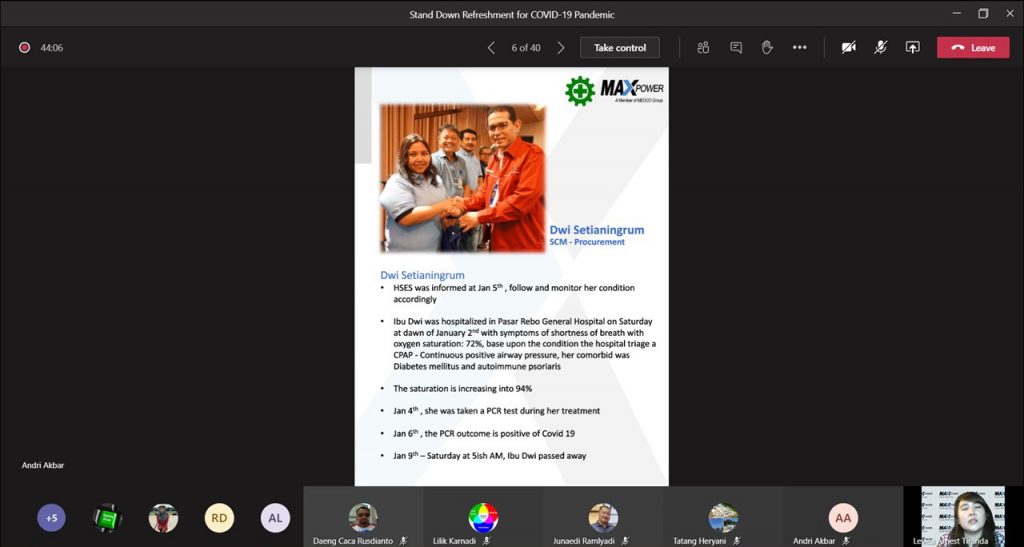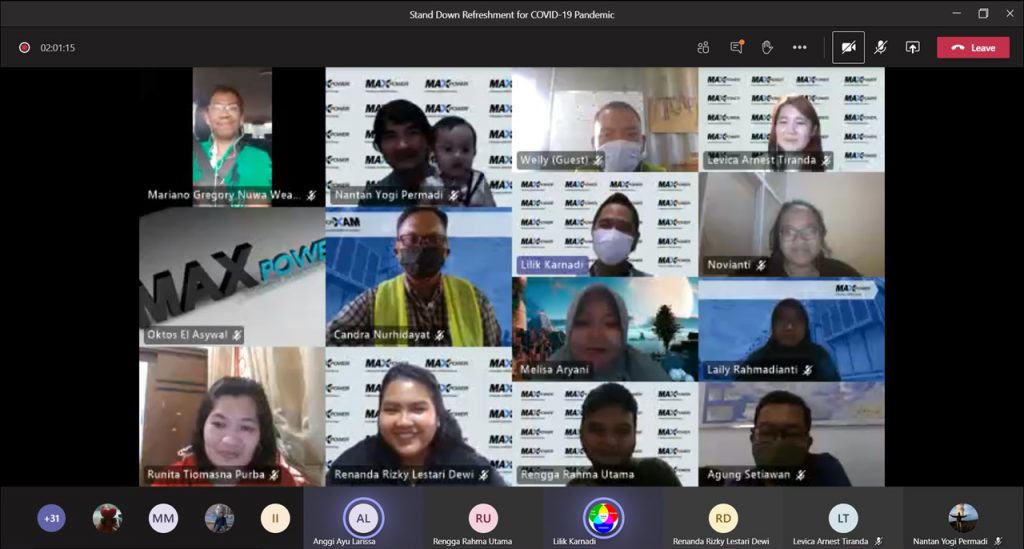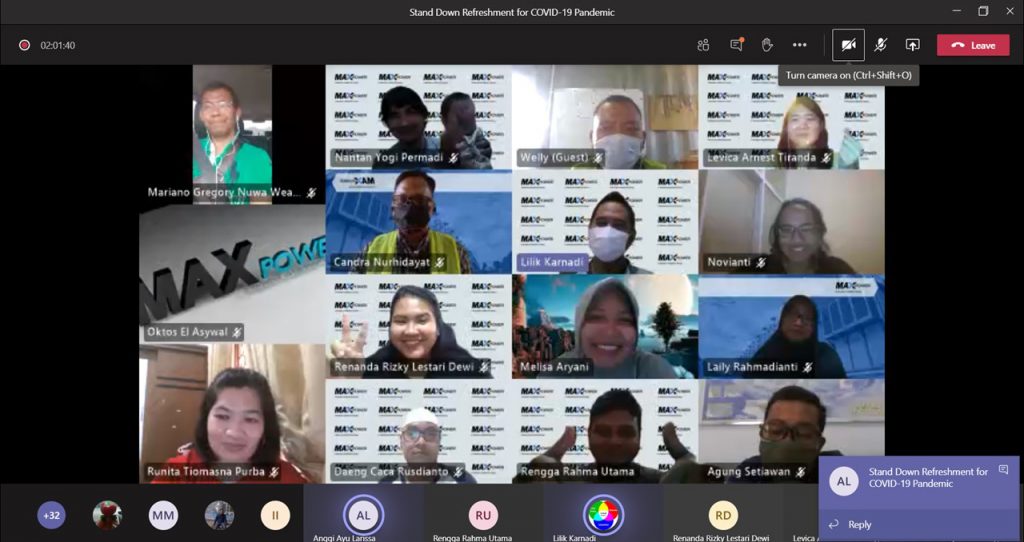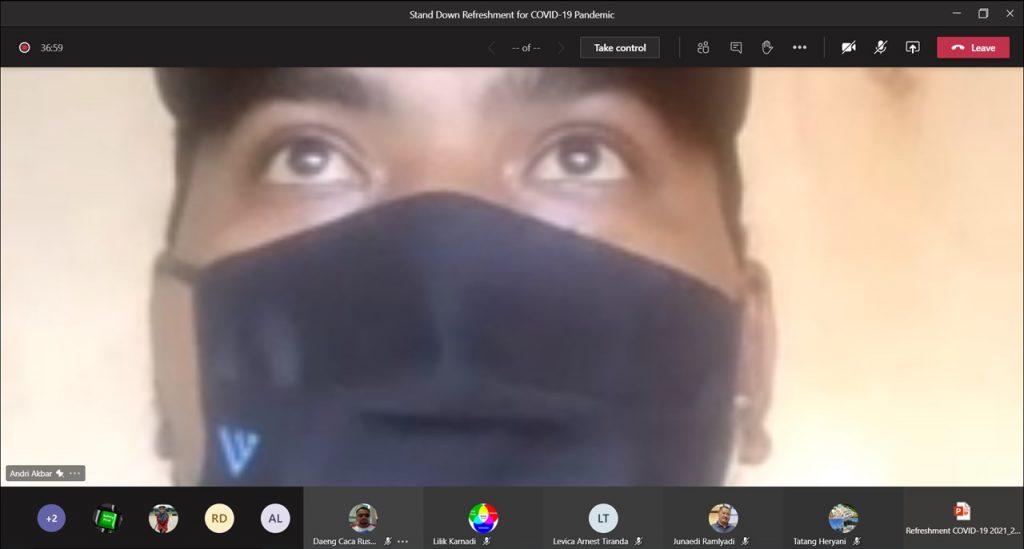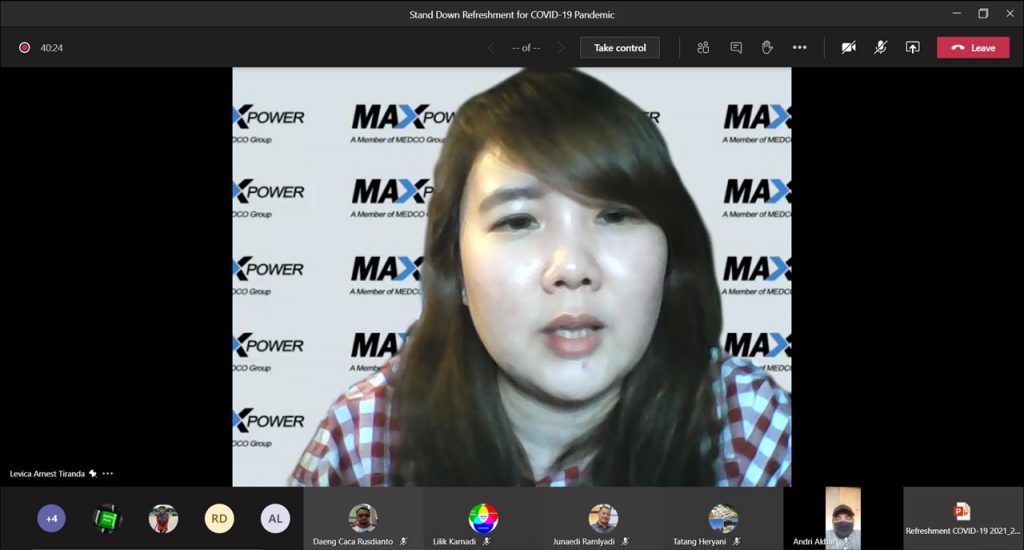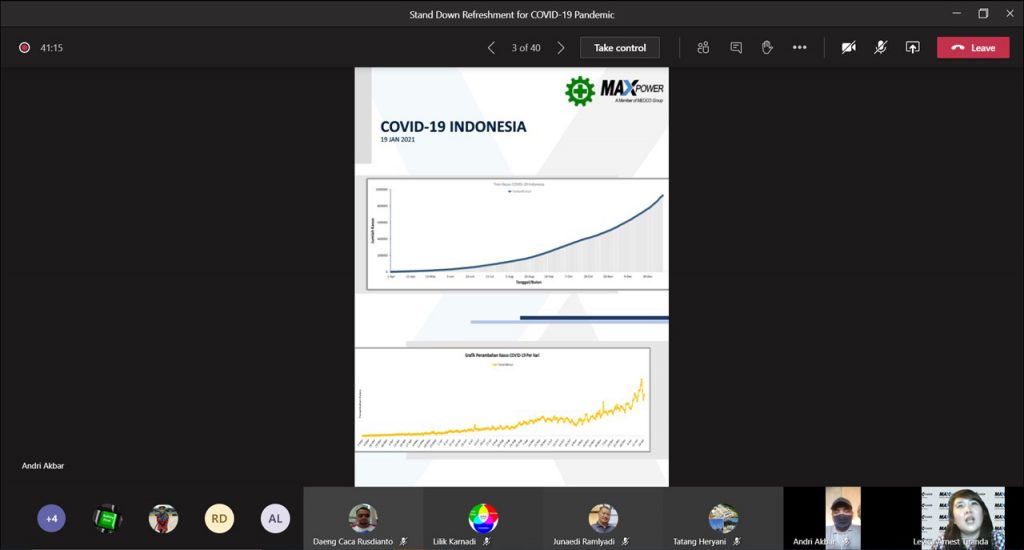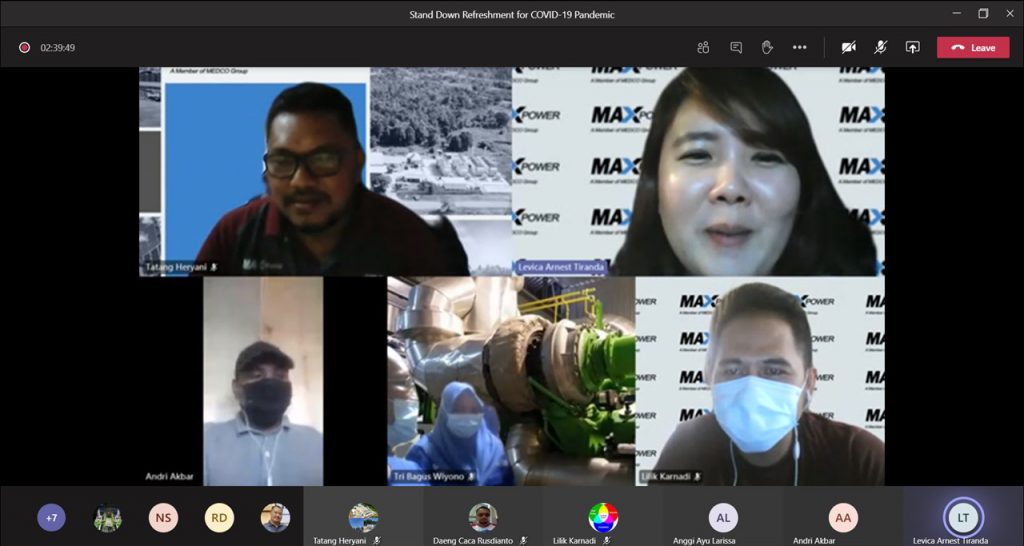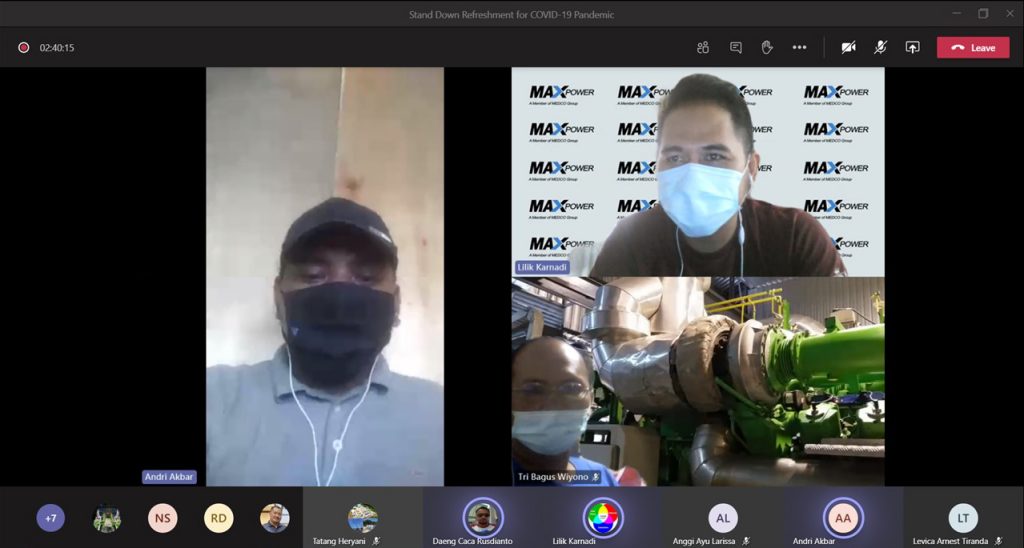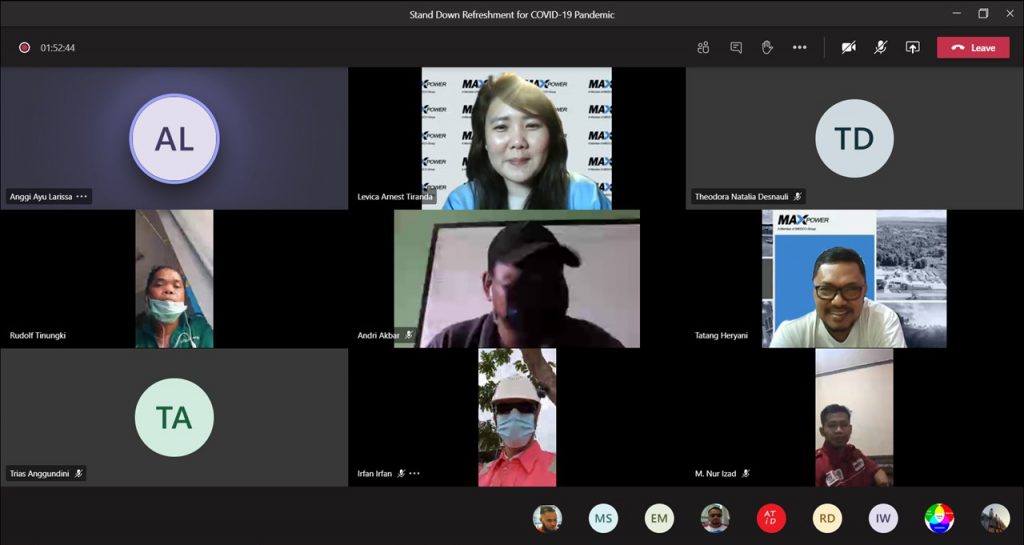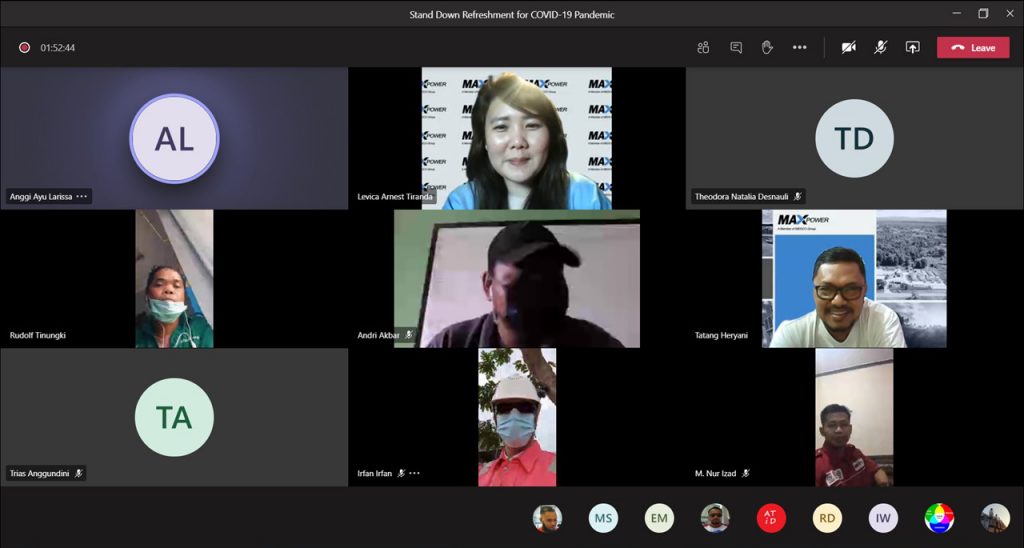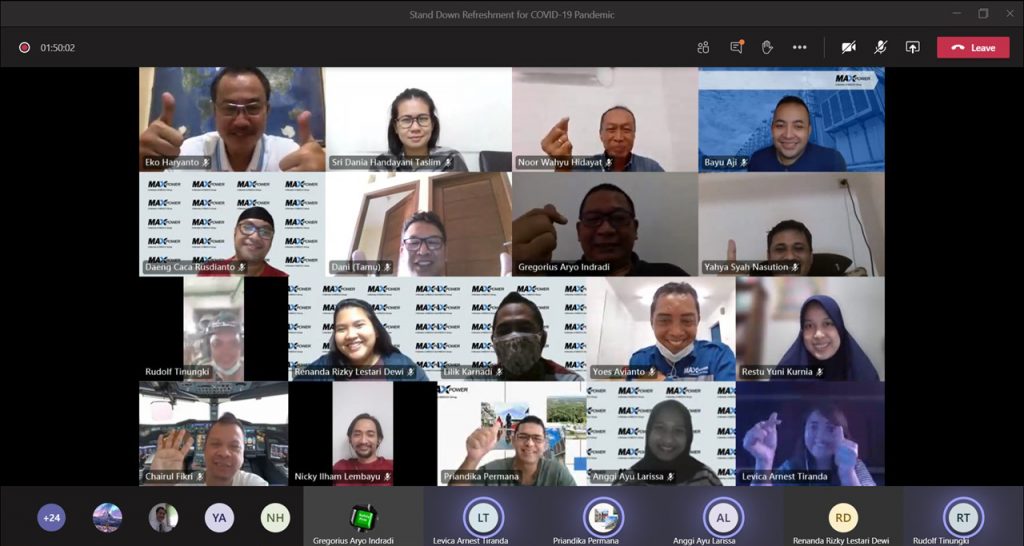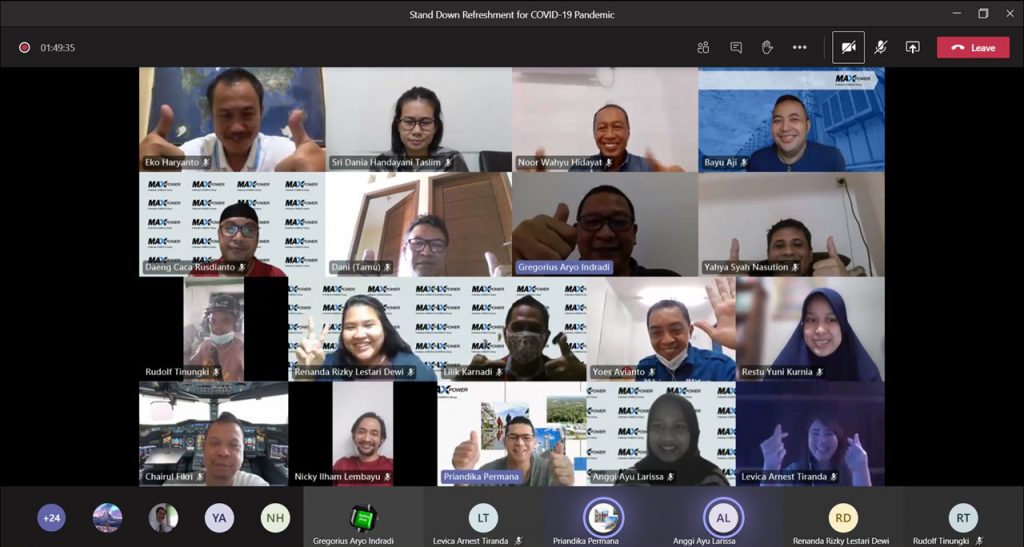 Monday, 25 January 2021 / Maxpower Group held an event series "Stand Down for COVID-19" with theme The Pandemic is Not Over Yet, which was held by the HSESS team for 4 (four) days. This event is held virtually (online) which is divided into 4 (four) sessions aimed at employees throughout Indonesia. This campaign aims to remind and provide important information and knowledge related to COVID that we should know. This is due to the increasing number of cases spreading in Indonesia, so that all Maxpower Group employees are expected to be able to take care of themselves & their families by taking various preventive actions.
 In this session, participants were reminded again about the "Do's" & "Dont's" during this pandemic season. In the session, it was also explained that virus can mutate, so that preventive measures have to be updated. It also explains what if we or someone closest to you are a victim and what should be done. In this event, employees who have survived COVID-19 were also presented, so that listening to their sharing makes us more careful.
 Maxpower Group Task Force Team, was formed to accelerate the handling of COVID-19 & increase anticipation for the development of an escalation of the spread. In addition, the Maxpower Task Force team also continues to improve the readiness and abilities of all employees in preventing, detecting and responding to COVID-19.
Senin, 25 Januari 2021/ Maxpower Group menyelenggarakan event series "Stand Down for COVID-19" dengan tema The Pandemic is not Over Yet, yang diselenggarakan oleh tim HSESS selama 4 (empat) hari. Acara ini diselenggarakan secara virtual (online) yang dibagi menjadi 4 (empat) sesi yang ditujukan untuk para karyawan yang berada di seluruh Indonesia. Campaign ini bertujuan untuk mengingatkan dan memberikan informasi serta pengetahuan penting terkait COVID yang harus kita ketahui. Hal ini dikarenakan semakin tingginya angka kasus penyebarannya di Indonesia, sehingga seluruh karyawan Maxpower Group diharapakan dapat menjaga diri & keluarga dengan melakukan berbagai tindakan-tindakan preventif.
Dalam acara tersebut para peserta sesi diingatkan kembali mengenai "Do's" & "Don't's" selama musim pandemi ini. Dalam sesi tersebut dijelaskan juga bahwa virus dapat bermutasi, sehingga diperlukan tindakan preventif yang selalu terbaharui sebagai langkah pencegahannya. Dijelaskan pula bagaimana apabila kita atau orang terdekat menjadi korban serta apa yang harus dilakukan. Dalam acara ini dihadirkan pula para karyawan yang berhasil selamat dari COVID, sehingga dengan mendengarkan sharing mereka tersebut membuat kita menjadi lebih berhati-hati.
Tim Gugus Tugas Maxpower Group, dibentuk untuk mempercepat penanganan COVID-19 & meningkatkan antisipasi perkembangan eskalasi penyebaran.  Selain itu tim Gugus Tugas Maxpower juga tetap terus meningkatkan kesiapan dan kemampuan seluruh karyawan dalam mencegah, mendeteksi, dan merespons terhadap COVID-19.