Internal Program 2021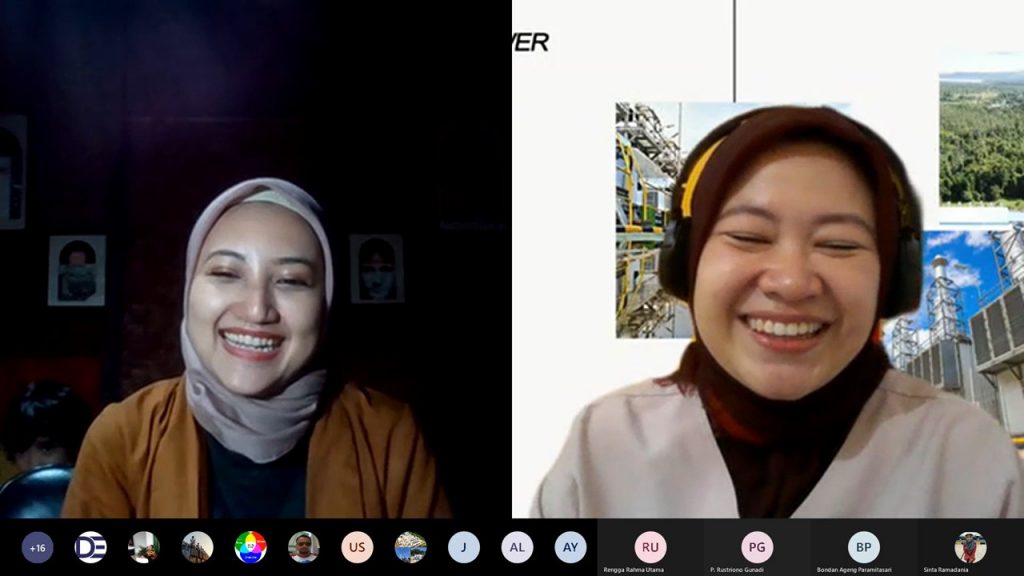 Knowledge Sharing : Make your own design to help your presentation stand out
Friday, February 5, 2021 / Knowledge Sharing this time with theme "Everyone Can Design: Make your own design to help your presentation stand out" with speaker Roxanne Akil as Corporate Communications Specialist of Maxpower Group. This session was held online on Friday, February 5, 2021 at 09.00 WIB assisted by the moderator and MC, Anggi Retno Sarilita Yuantari as Recruitment & Training Specialist of Maxpower Group.
In this session Roxanne briefly explained how to structure a presentation, then explained in detail about the technical design easily by using the Canva platform.
Canva is one (1) of the most famous free graphic design tool used around the world that allows participants to easily create designs such as invitations, business cards, presentations, posters, flyers, and so on, using the templates provided. The speaker then invited the participants to try making a presentation design using Canva together, starting from how to add text to images, upload photos, and change the available vector options.
The hope of holding this session is that the participants would gain additional useful new knowledge and can independently practice it at home.
Knowledge Sharing is held regularly, every week with fun and educational themes!
Jumat, 5 Februari 2021/ Knowledge Sharing kali ini dengan tema "Everyone Can Design : Make your own design to help your presentation stand out" dengan pembicara Roxanne Akil selaku Corporate Communications Specialist Maxpower Group. Sesi ini diselenggarakan secara daring pada hari Jumat, 5 Febaruari 2021 pada pukul 09.00 WIB dibantu oleh moderator sekaligus MC yaitu Anggi Retno Sarilita Yuantari selaku Recruitment & Training Specialist Maxpower Group.
Pada sesi ini Roxanne menjelaskan terlebih dahulu secara singkat bagaimana membuat struktur presentasi, baru kemudian menjelaskan secara detil mengenai teknis design dengan mudah yaitu dengan menggunakan platform Canva.
Canva adalah salah 1 (satu) tools design grafis gratis yang digunakan di seluruh dunia yang memungkinkan para peserta untuk dapat secara mudah membuat desain seperti undangan, kartu nama, presentasi, poster, flyer, dan lain sebagainya, dengan menggunakan template yang sudah disediakan. Pembicara kemudian mengajak para peserta untuk mencoba membuat design presentasi dengan menggunakan Canva bersama-sama, mulai dari bagaimana menambahkan text kedalam gambar, upload foto, dan mengganti pilihan vector yang tersedia.
Harapan dari diselenggarakannya sesi ini adalah agar para peserta mendapatkan tambahan ilmu baru yang bermanfaat dan dapat secara mandiri mempraktikannya sendiri di rumah.
 Knowledge Sharing rutin diselenggarakan secara rutin, setiap 1 (satu) minggu sekali dengan tema-tema yang fun dan juga tentu edukatif!