Internal Program 2021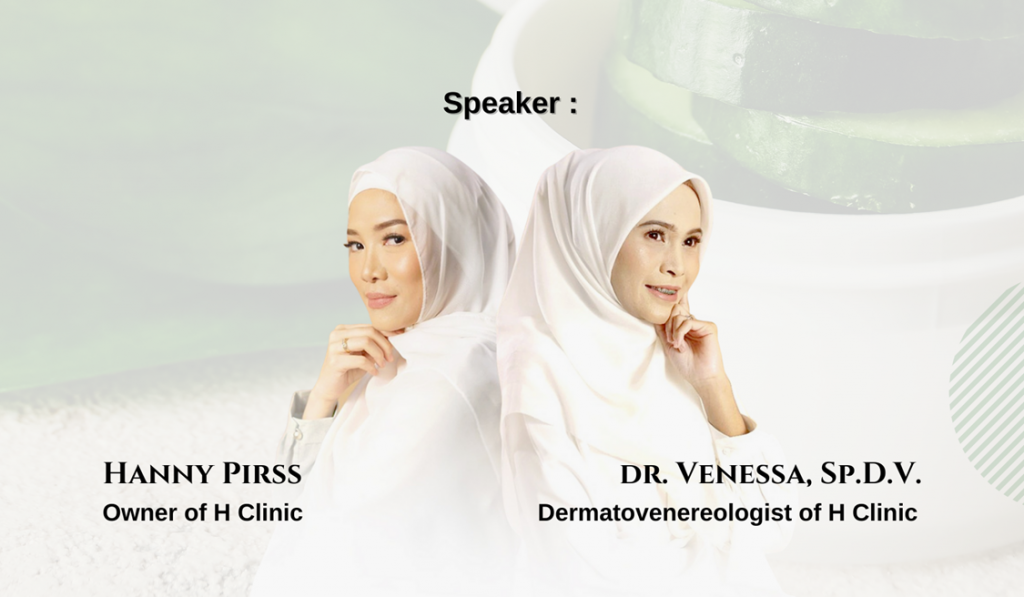 Knowledge Sharing : Love Your Skin and Stay Fabulous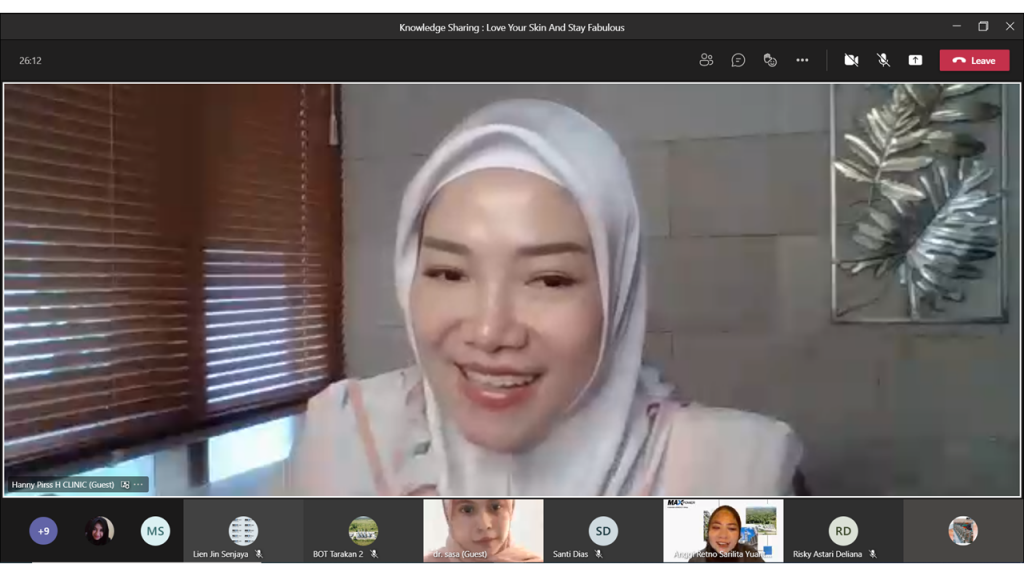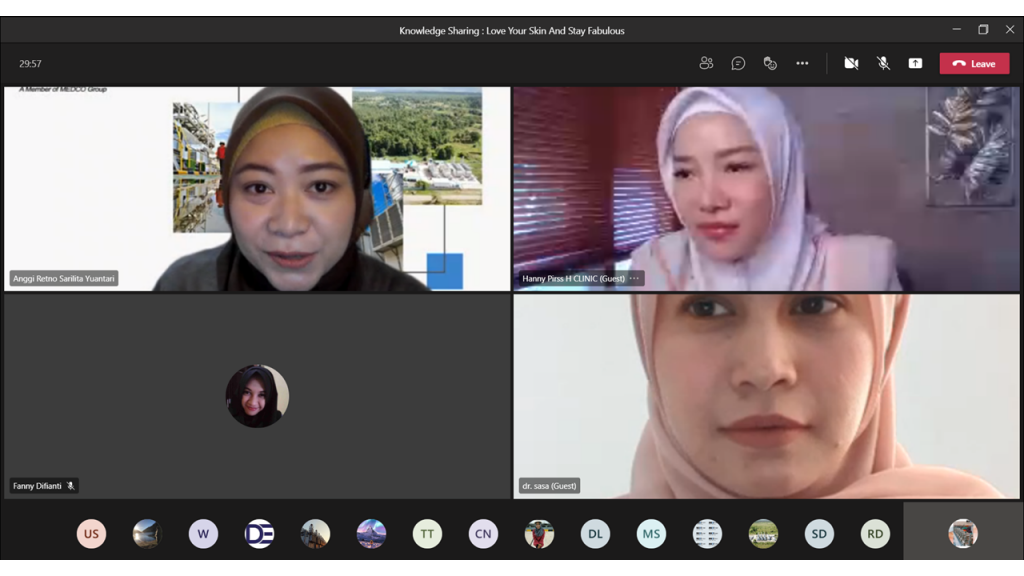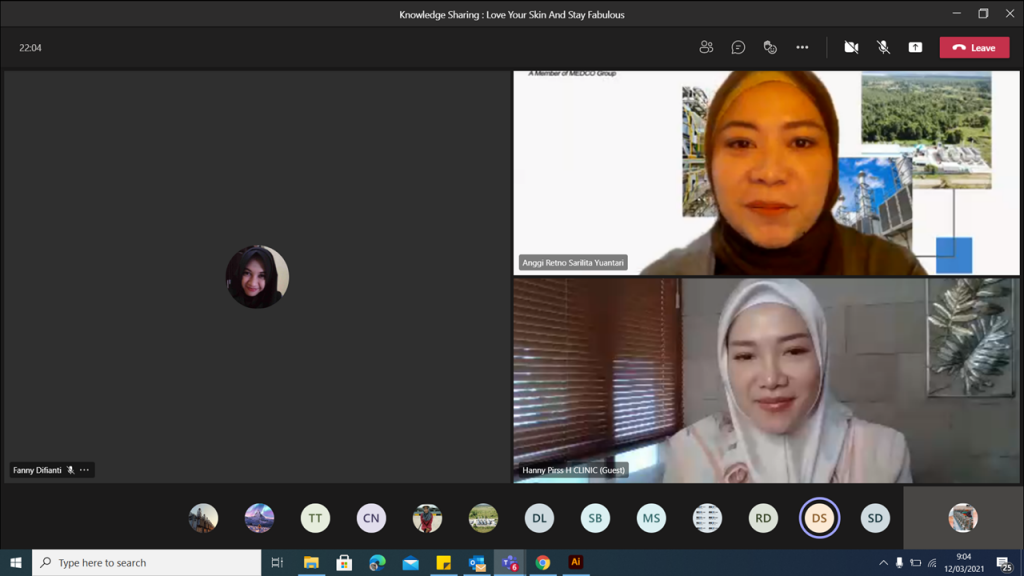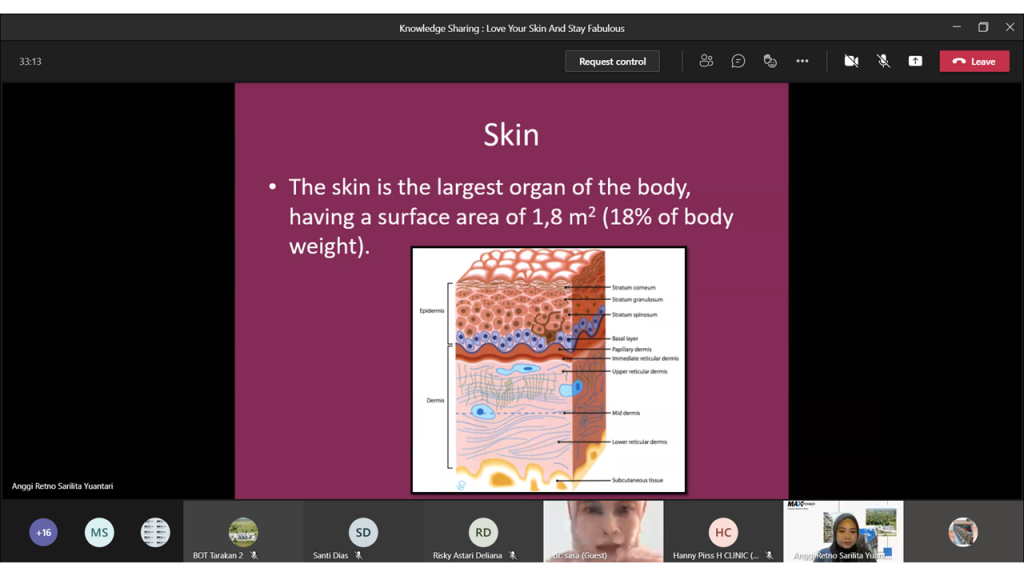 Friday, 12 March 2021 / Maxpower Group held another Knowledge Sharing by inviting Hanny Pirss as Owner of H Clinic & dr. Venessa, SP.DV as Dermatovenereologist at H Clinic as a speaker with theme "Love Your Skin and Stay Fabulous" on Friday, March 12, 2021. This session was held online with the help of moderator, Anggi Retno Sarilita Yuantari as Recruitment & Training Specialist of Maxpower Group .
Hanny Pirss opened the session by sharing optimal tips for caring skin health during pandemic. After that dr. Venessa, SP.D.V explained about the anatomy of the skin and the layers that are most often exposed to UV rays and free radicals that can damage skin health. After the participants were given an explanation regarding which part (layer) of the skin should be kept moist and its elasticity, dr. Venessa then explained about skin problems that often occur during pandemic and how to overcome them. These skin problems include acne due to prolonged use of face masks and the fragility of the skin barrier in eczema sufferers or what is commonly called atopic dermatitis due to frequent hand washing or using antiseptic cleansers. Then after all the explanations from the two sources ended, it was followed by a question and answer session.
Further knowledge sharing is planned to be held again by Maxpower Human Capital team with fun and educational themes!
Jumat, 12 Maret 2021/ Maxpower Group kembali menyelenggarakan Knowledge Sharing dengan mengundang Hanny Pirss selaku Owner dari H Clinic & dr. Venessa, SP.D.V selaku Dermatovenereologist di H Clinic sebagai pembicara dengan tema "Love Your Skin and Stay Fabulous" pada hari Jumat, 12 Maret 2021. Sesi ini diselenggarakan secara daring dibantu oleh moderator yaitu Anggi Retno Sarilita Yuantari selaku Recruitment & Training Specialist Maxpower Group.
Hanny Pirss membuka sesi dengan membagikan tips optimal dalam merawat kesehatan kulit selama pandemic. Setelah itu dr. Venessa, SP.D.V menjelaskan mengenai anatomi kulit serta lapisan-lapisan yang paling sering terpapar oleh sinar UV dan radikal bebas yang dapat merusak Kesehatan kulit. Setelah para peserta diberikan pemaparan mengenai bagian (lapisan) kulit mana yang harus dijaga kelembapan serta keelastisitasannya, dr. Venessa kemudian menjelaskan mengenai masalah-masalah kulit yang sering terjadi selama pandemi dan bagaimana mengatasinya. Masalah-masalah kulit tersebut antara lain adalah timbulnya jerawat akibat penggunaan masker wajah yang terlalu lama dan rapuhnya pelidung kulit pada penderita eksim atau biasa disebut dermatitis atopik akibat seringnya mencuci tangan atau menggunakan pembersih antiseptik. Kemudian setelah seluruh pemaparan dari kedua narasumber berkahir, dilanjutkan dengan sesi tanya jawab.
Knowledge Sharing lanjutan rencananya akan diselenggarakan kembali oleh tim Human Capital Maxpower dengan tema-tema yang fun dan juga tentu edukatif!