Internal Program 2023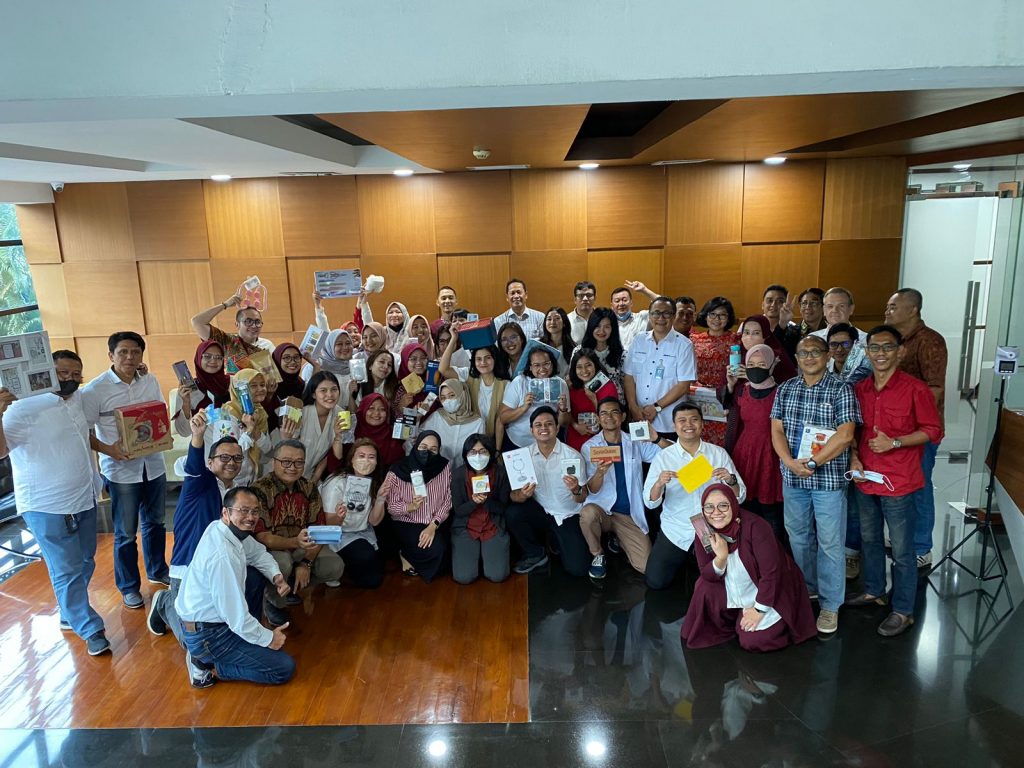 Maxpower Group Holds Townhall 2023 to Foster Unity & Drive Progress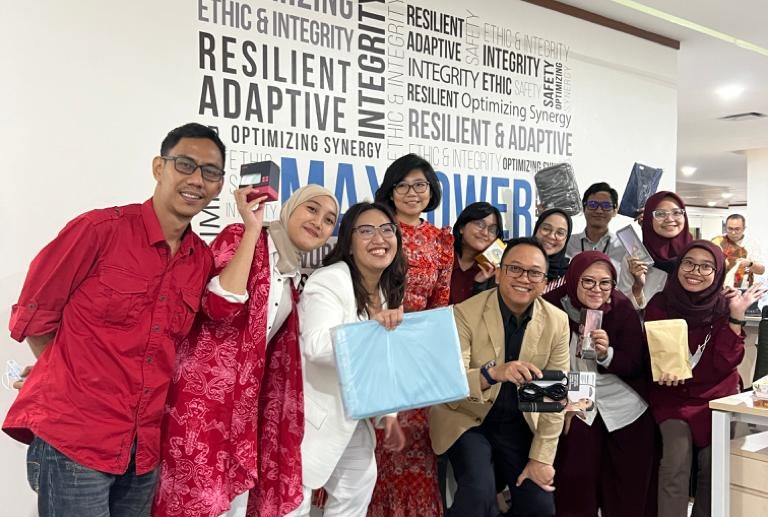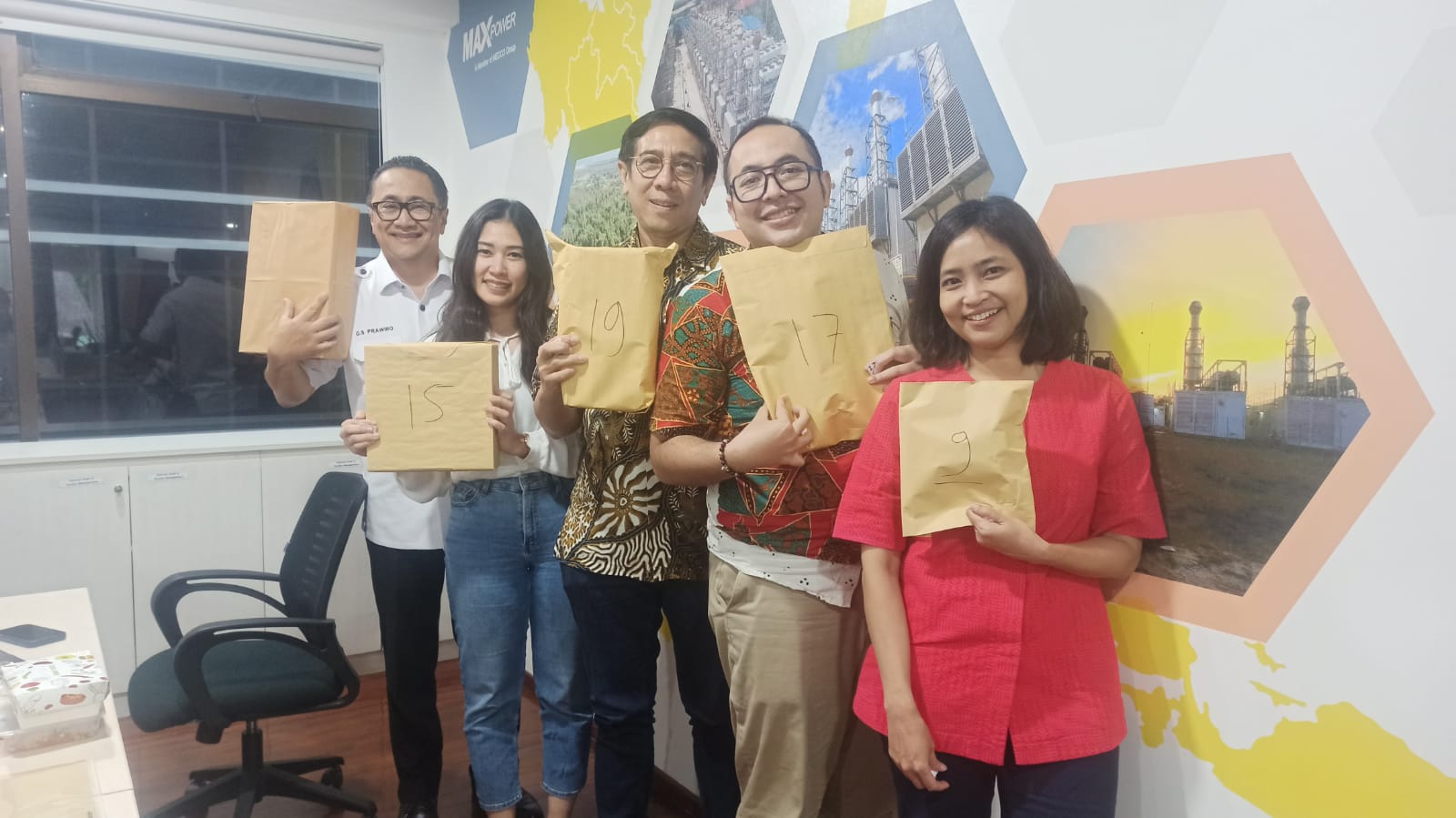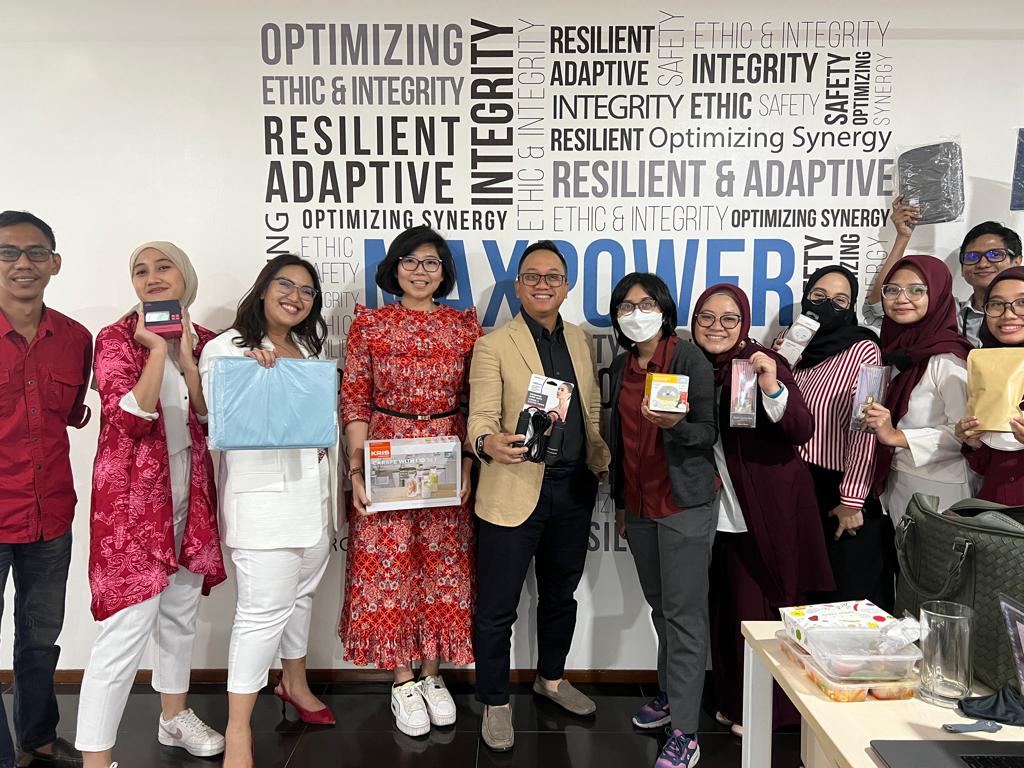 Jakarta, January 31st, 2023 – Maxpower Group, a Southeast Asia's leading gas-to-power specialist, hosted its highly anticipated Townhall 2023 event at the Maxpower Head Office on Jalan Ampera Raya, Jakarta Selatan. The event took place on Tuesday, January 31, 2023.
Designed as a hybrid gathering, the Townhall aimed to ensure that all Maxpower employees working across various site areas in Indonesia and Myanmar could participate and receive the latest updates on the company's progress. By combining in-person and virtual attendance, Maxpower facilitated broader employee engagement and involvement in the event.
During the Townhall, the company's management delivered informative presentations regarding the latest updates on the company's performance and strategic direction. Additionally, an exciting gift exchange activity was organized, allowing employees from different levels to interact and forge stronger bonds. This initiative aimed to enhance camaraderie among all Maxpower employees and staff members.
Fazil E. Alfitri, CEO of Maxpower Group, stating, "The Townhall 2023 event is a platform to engage with our employees and share important updates on the company's progress both in in-person and virtual. We believe that by fostering a sense of unity and camaraderie among our workforce, we can continue to drive Maxpower forward and maintain a strong, cohesive team."
With the successful completion of the Townhall 2023, Maxpower Group looks forward to capitalizing on the event's outcomes. By aligning all employees with the company's vision and goals, Maxpower is poised to further advance its position as a leading player in the energy industry.
Jakarta, 31 Januari 2023 – Maxpower Group, spesialis gas-to-power di Asia Tenggara, menyelenggarakan acara Townhall 2023 yang sangat dinantikan di Kantor Pusat Maxpower di Jalan Ampera Raya, Jakarta Selatan. Acara ini berlangsung pada Selasa, 31 Januari 2023.
Diselenggarakan secara hybrid, Townhall ini bertujuan untuk memastikan bahwa seluruh karyawan Maxpower yang bekerja di berbagai site area di Indonesia dan Myanmar dapat berpartisipasi dan mendapatkan update terbaru tentang kondisi perusahaan. Dengan menggabungkan kehadiran karyawan secara fisik dan virtual, Maxpower memfasilitasi keterlibatan karyawan yang lebih luas dalam acara ini.
Pada acara Townhall, manajemen perusahaan yang diwakili oleh Fazil E. Alfitri, selaku Chief Executive Officer menyampaikan presentasi informatif seperti update kinerja perusahaan dan arah strategis. Selain itu, kegiatan pertukaran hadiah yang seru dan menyenangkan dilakukan oleh karyawan dari berbagai tingkat jabatan yang bertujuan untuk saling berinteraksi dan membentuk ikatan yang lebih kuat. Inisiatif ini bertujuan untuk meningkatkan rasa kebersamaan di antara seluruh karyawan dan staf Maxpower Group.
Fazil E. Alfitri selaku CEO Maxpower Group, menyatakan, "Acara Townhall 2023 merupakan platform untuk saling berinteraksi antara manajemen dan karyawan dengan membagikan update penting mengenai kemajuan perusahaan baik secara langsung maupun virtual. Kami percaya bahwa dengan membangun rasa persatuan dan kebersamaan di antara anggota tim kami, kami dapat terus mendorong kemajuan Maxpower dan menjaga tim yang kuat dan kompak."
Dengan suksesnya penyelenggaraan Townhall 2023, Maxpower Group berharap dapat memanfaatkan hasil dari acara ini. Dengan menyelaraskan seluruh karyawan dengan visi dan tujuan perusahaan, Maxpower siap untuk terus memajukan posisinya sebagai pemain terkemuka dalam industri energi.