Event & Announcement 2023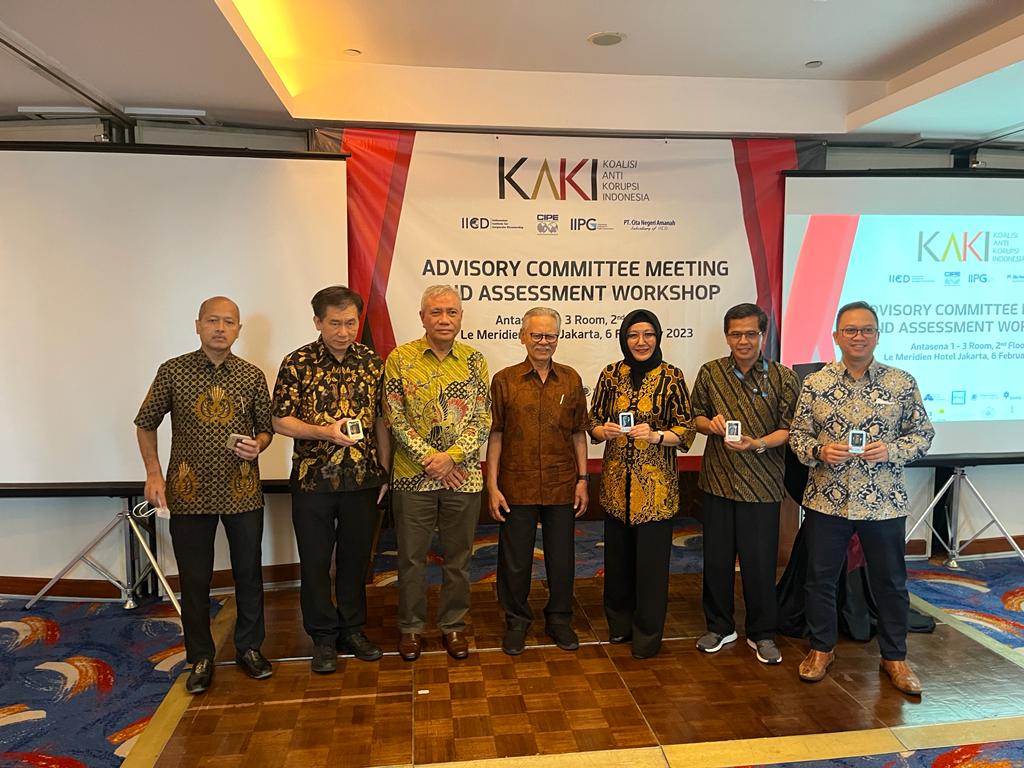 Maxpower Group Sign Declaration of Intent to Join the Indonesian Anti-Corruption Coalition (KAKI)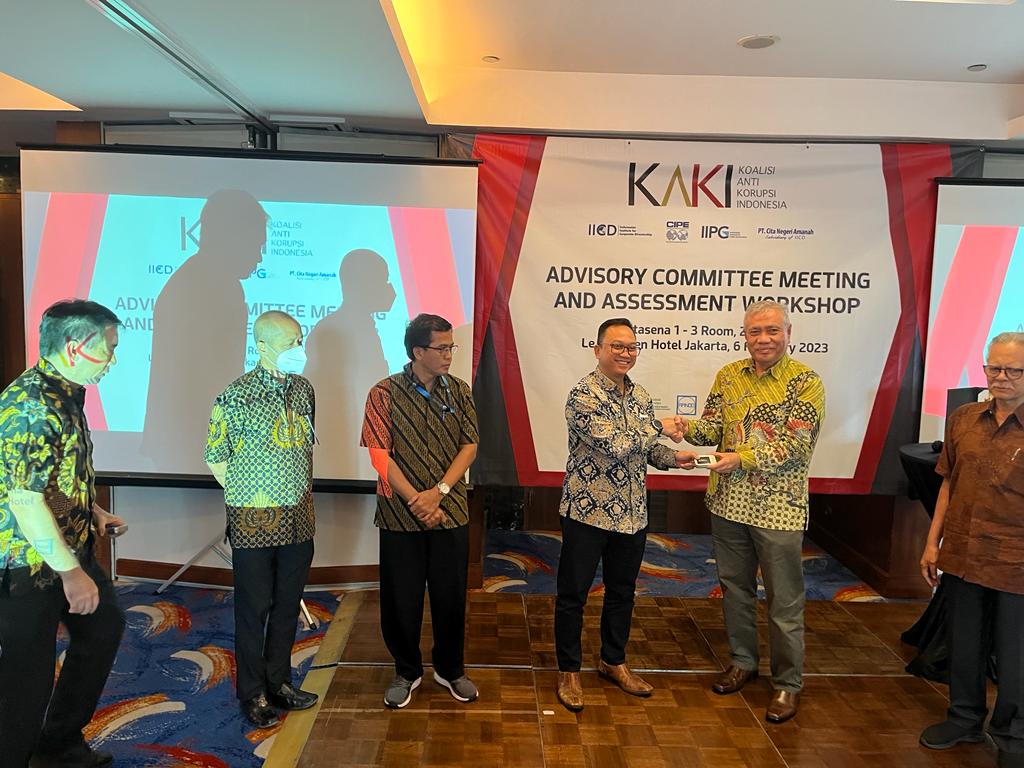 Jakarta, February 6th, 2023 – Maxpower Group, represented by Arie Wibisono as Chief of Legal & Administration, participated the signing ceremony of the Declaration of Intent to join the Indonesian Anti-Corruption Coalition (KAKI). The ceremony took place at Le Meridien Hotel Jakarta. Participating companies that also signed the declaration include PT Selamat Sempurna Tbk (SMSM), PT Moya Indonesia, PT Sigma Energy Compressindo Tbk (SICO), PT Supra Internasional, and PT Island Concepts Indonesia Tbk (ICON).
KAKI is a coalition within the private sector in Indonesia that aims to collectively create, adopt, and disseminate effective anti-corruption measures. The coalition's primary focus is on promoting good corporate governance (GCG) within companies.
Erry Riyana Hardjapamekas, Chairman of KAKI and also commissioner of Maxpower Group, stated that the participating companies are recognized as KAKI champion companies. They have demonstrated a high level of commitment and dedication to integrity and anti-corruption issues. Through the KAKI coalition, these companies can collectively enhance a business climate that is both integrity-driven and conducive. By implementing collective goodness, the coalition aims to achieve the best results.
This signing highlights their strong commitment to upholding integrity and combating corruption in the private sector.
By joining KAKI, Maxpower Group and the participating companies will have a platform for sharing best practices, exchanging knowledge, and implementing anti-corruption measures aligned with international standards. Together, they aim to contribute to a corruption-free business environment and support sustainable economic growth in Indonesia.
Jakarta, 6 Februari 2023 – Maxpower Group, yang diwakili oleh Arie Wibisono, selaku Chief of Legal & Administration, menghadiri acara penandatanganan Declaration of Intent untuk bergabung dengan Koalisi Anti Korupsi Indonesia (KAKI). Acara tersebut dilangsungkan di Hotel Le Meridien Jakarta. Perusahaan-perusahaan lain yang juga menandatangani deklarasi ini termasuk PT Selamat Sempurna Tbk (SMSM), PT Moya Indonesia, PT Sigma Energy Compressindo Tbk (SICO), PT Supra Internasional, dan PT Island Concepts Indonesia Tbk (ICON).
KAKI merupakan koalisi dalam sektor swasta di Indonesia yang bertujuan untuk bersama-sama menciptakan, mengadopsi, dan menyebarkan langkah-langkah anti korupsi yang efektif. Fokus utama koalisi ini adalah mempromosikan tata kelola perusahaan yang baik (good corporate governance/GCG).
Erry Riyana Hardjapamekas, Ketua KAKI dan juga komisaris Maxpower Group, menyatakan bahwa perusahaan-perusahaan yang bergabung diakui sebagai perusahaan-perusahaan pemenang KAKI. Mereka telah menunjukkan tingkat komitmen dan dedikasi yang tinggi terhadap integritas dan isu anti korupsi. Melalui koalisi KAKI, perusahaan-perusahaan ini dapat bersama-sama meningkatkan iklim bisnis yang didasarkan pada integritas dan kondusif. Dengan melaksanakan kebaikan secara kolektif, koalisi ini bertujuan untuk mencapai hasil terbaik.
Penandatanganan ini menunjukkan komitmen kuat mereka dalam menjunjung tinggi integritas dan memerangi korupsi dalam sektor swasta.
Dengan bergabung dalam KAKI, Maxpower Group dan perusahaan-perusahaan yang bergabung akan memiliki platform untuk berbagi praktik terbaik, bertukar pengetahuan, dan melaksanakan langkah-langkah anti korupsi yang selaras dengan standar internasional. Bersama-sama, mereka bertujuan untuk berkontribusi dalam menciptakan lingkungan bisnis bebas korupsi dan mendukung pertumbuhan ekonomi yang berkelanjutan di Indonesia.