Event & Announcement 2023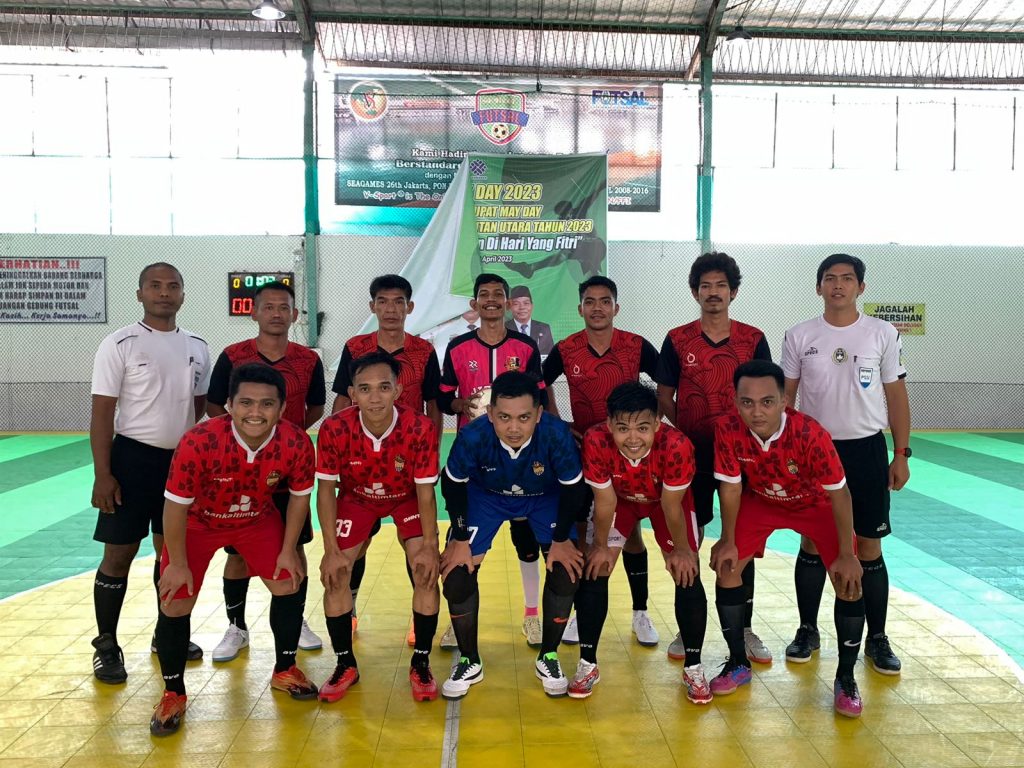 Maxpower Tarakan Staff Represents in the North Kalimantan Province May Day Futsal League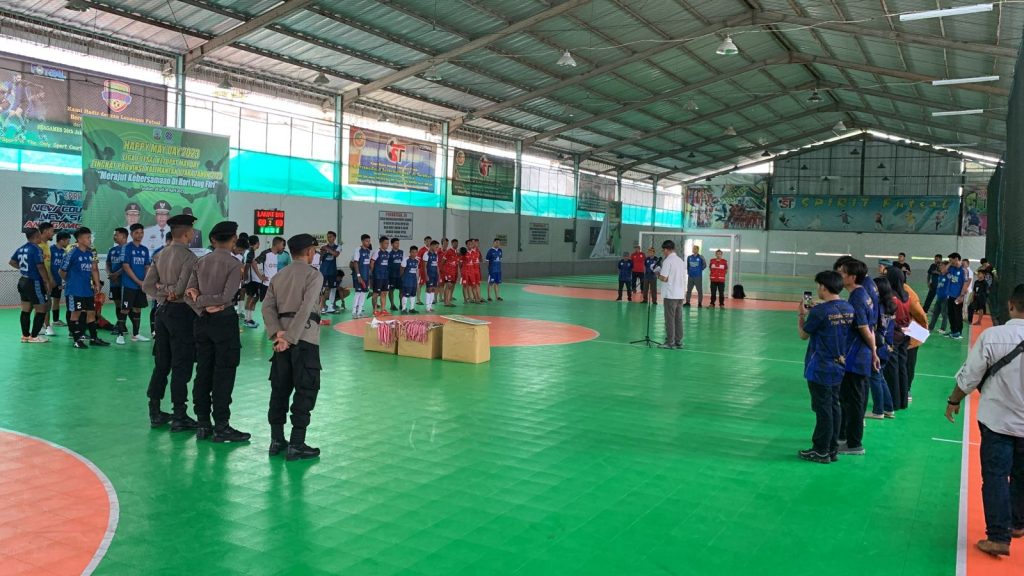 Tarakan, June 17, 2023 – PT Maxpower Indonesia is excited regarding the participation of its dedicated staff and employees from the Tarakan site in the North Kalimantan Province May Day Futsal League, organized by the Provincial Manpower Office of North Kalimantan.
Maxpower Tarakan's involvement in this event serves multiple purposes. Firstly, it aims to foster strong relationships with the provincial government and the companies that contribute to the economic growth of Tarakan. Additionally, it seeks to promote health awareness among Maxpower's employees and staff in Tarakan through sports activities.
The representatives from Maxpower Tarakan who enthusiastically participated in the league are Rusadi, Mathias, Agustinus, Samuel, Sharil, Roby, Erick, Natan, Robiansyah, Wen, and Anggi. Their presence demonstrates Maxpower's commitment to employee well-being and their dedication to representing the company in various engagements.
About Maxpower Tarakan Gas Power Plant
In support of the government's initiative to provide clean energy for Tarakan, PT Maxpower Indonesia, as the primary electricity provider in the city, has constructed Gas Power Plant with total installed capacity of 37 MW. The power plant is located in three areas: Gunung Philip, Gunung Belah, and Binalatung Beach. Construction began in 2011, with the aim of contributing to Tarakan's economic growth and providing reliable electricity to illuminate the city.
Tarakan, 17 Juni 2023 – Karyawan dan staff PT Maxpower Indonesia dari Tarakan site, berpartisipasi dalam Liga Futsal May Day Tingkat Provinsi Kalimantan Utara yang diselenggarakan oleh Dinas Ketenagakerjaan Provinsi Kalimantan Utara.
Keterlibatan Maxpower Tarakan dalam acara ini memiliki beberapa tujuan. Pertama, bertujuan untuk memperkuat hubungan dengan pemerintah provinsi dan perusahaan-perusahaan yang berkontribusi terhadap pertumbuhan ekonomi Tarakan. Selain itu, juga untuk meningkatkan kesadaran akan kesehatan di kalangan karyawan dan staff Maxpower di Tarakan melalui kegiatan olahraga.
Para perwakilan dari Maxpower Tarakan yang dengan antusias berpartisipasi dalam liga ini adalah Rusadi, Mathias, Agustinus, Samuel, Sharil, Roby, Erick, Natan, Robiansyah, Wen, dan Anggi. Kehadiran mereka menunjukkan komitmen Maxpower terhadap kesejahteraan karyawan dan dedikasi mereka dalam mewakili perusahaan dalam berbagai kegiatan.
Tentang PLTMG Maxpower Tarakan
Sebagai bagian dari upaya mendukung program pemerintah dalam menyediakan energi bersih bagi Tarakan, PT Maxpower Indonesia sebagai penyedia listrik utama di kota ini, telah membangun Pembangkit Listrik Tenaga Gas (PLTMG) dengan total kapasitas terpasang sebesar 37 MW. Pembangkit listrik ini terletak di tiga lokasi, yaitu Gunung Philip, Gunung Belah, dan Pantai Binalatung. Pembangunan dimulai sejak tahun 2011, dengan tujuan untuk berkontribusi pada pertumbuhan ekonomi Tarakan dan menyediakan pasokan listrik yang handal untuk menerangi kota ini.