Event & Announcement 2021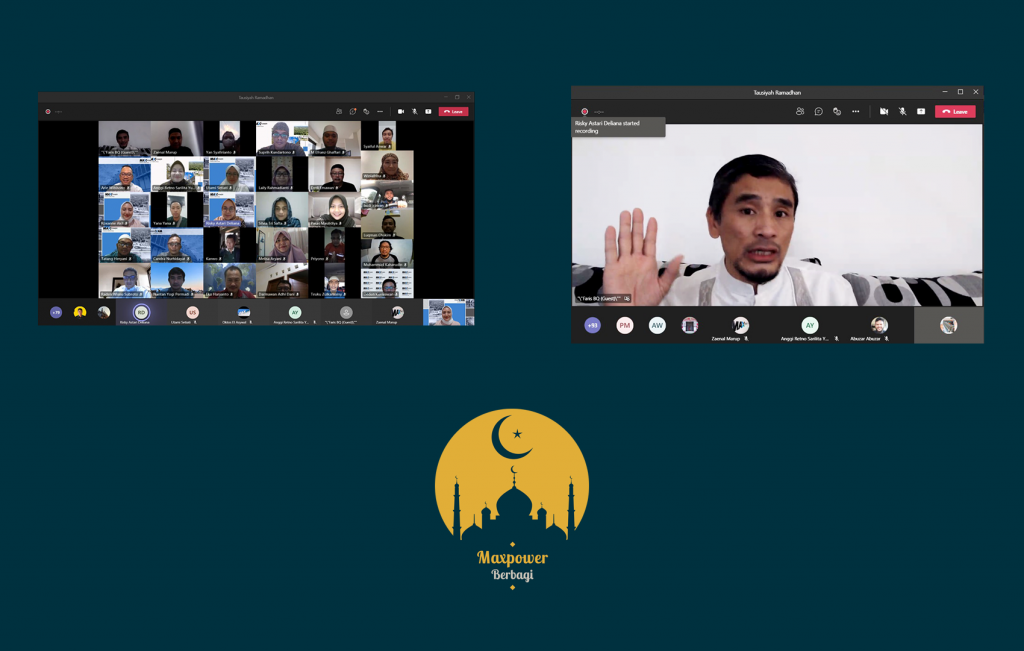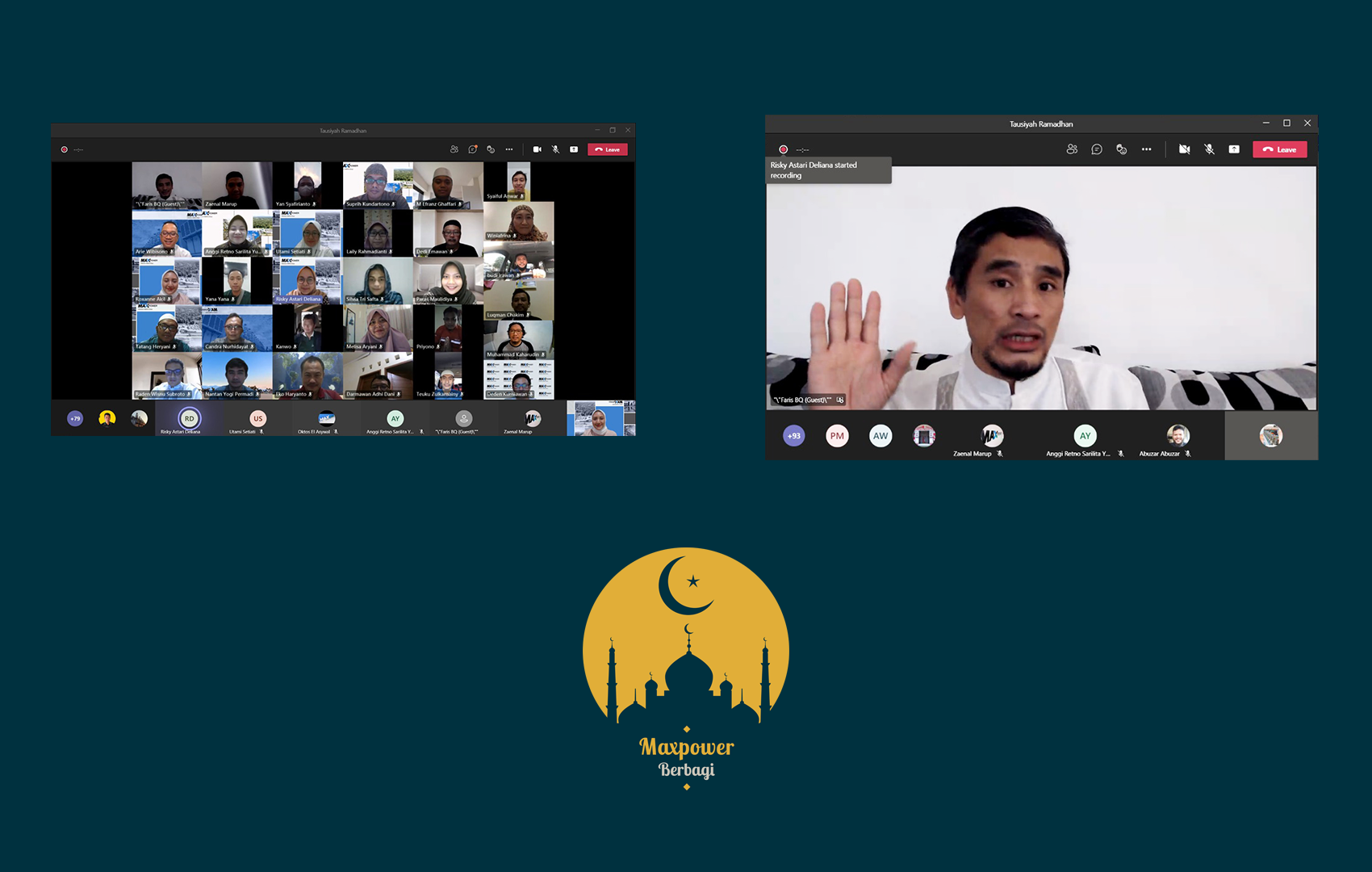 Maxpower Group Ramadhan 2021
Thursday, 29 April 2021 / In order to welcome the holy month of Ramadan, Maxpower Group held a series of activities that were attended by all employees & management. The series of this Ramadhan programs are Safari Ramadhan, "Maxpower Berbagi" donation program, and Tausiyah Ramadhan. This activity begins with Safari Ramadhan road show, which held alternately in all areas of Maxpower Group. During Safari Ramadhan, employee representatives are asked to be able to share stories about what cultures and habits are practiced in their respective regions during Ramadhan. In this event also attended all the directors & commissioners of Maxpower Group.
Then in "Maxpower Berbagi", which is company's corporate social responsibility (CSR) program, employees also voluntarily collected donations for these activities. This donation will be distributed to several Maxpower sites throughout Indonesia, such as Jambi, Lhokseumawe, Tarakan, Duri, and Pekanbaru. Donation was also given to office support located at the Maxpower BSD & Sunter Head Office.
The highlight of the series Ramadhan activities is "Tausiyah Ramadhan" which held on Thursday, April 29, 2021. In this event Maxpower Group also invited Ustad Faris BQ, Lc., MA. as the CEO & Founder of Iman Path who delivered tausiyah with theme "Becoming a Tough Person". At the peak of the event, a video giving donations to orphans in the mosque around the Head Office of Maxpower BSD was also shown.
It is hoped that this series of Ramadan activities can continue every year, especially during pandemic season like this where the effects have a direct impact on the community. Because by sharing in this situation like this, will help more people who are struggling during this pandemic.
Kamis, 29 April 2021 / Dalam rangka menyambut bulan suci Ramadhan, Maxpower Group menyelenggarakan berbagai rangkaian kegiatan yang diikuti oleh seluruh karyawan & manajemen. Rangkaian program Ramadhan tersebut adalah Safari Ramadhan, program donasi Maxpower Berbagi, serta Tausiyah Ramadhan. Kegiatan ini diawali dengan road show Safari Ramadhan, yang diselenggarakan secara bergantian di seluruh sita area Maxpower Group. Dalam Safari Ramadhan perwakilan karyawan diminta untuk dapat berbagi cerita (sharing) mengenai budaya dan kebiasaan apa saja yang dilakukan di daerah masing-masing pada saat bulan puasa. Dalam acara ini juga turut hadir seluruh direksi & komisaris dari Maxpower Group.
Kemudian dalam program Maxpower Berbagi yang merupakan kegiatan corporate social responsibility (CSR) perusahaan, karyawan juga secara sukarela melakukan donasi untuk kegiatan tersebut. Bantuan donasi yang merupakan gabungan dari kegiatan CSR & sumbangan karyawan tersebut, akan didistribusikan ke beberapa site Maxpower di seluruh Indonesia, yaitu Jambi, Lhokseumawe, Tarakan, Duri, dan Pekanbaru. Donasi tersebut juga di diberikan kepada office support yang berada di kantor Head Office Maxpower BSD & juga Sunter.
Puncak acara rangkaian kegiatan Ramadhan ini adalah "Tausiyah Ramadhan" yang diselenggarakan pada hari kamis, tanggal 29 April 2021. Dalam acara ini Maxpower Group turut mengundang Ustad Faris BQ, Lc., MA. selaku CEO & Founder Iman Path yang membawakan tausiyah dengan tema "Menjadi Pribadi yang Tangguh". Pada puncak acara ini juga ditampilkan video pemberian donasi Maxpower Berbagi kepada anak-anak yatim yang ada di masjid di sekitar kantor Head Office Maxpower BSD.
Harapannya rangkaian kegiatan Ramadhan ini dapat terus berlangsung setiap tahunnya, terutama di masa pandemi seperti ini dimana efeknya sangat berdampak langsung kepada masyarakat. Karena dengan berbagi di saat situasi seperti ini khususnya di bulan Ramadhan akan membantu meringankan saudara kita yang berjuang di saat pandemi ini.