Corporate Social Responsibility 2022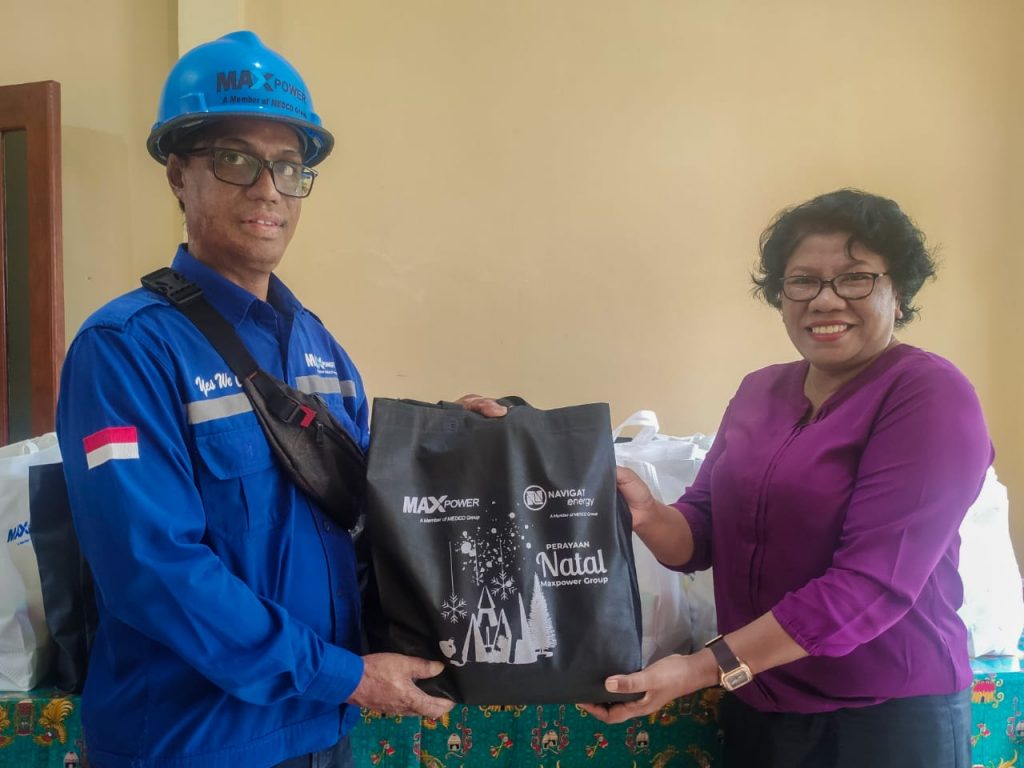 Maxpower Group Commemorates Christmas 2022 with a Series of Activities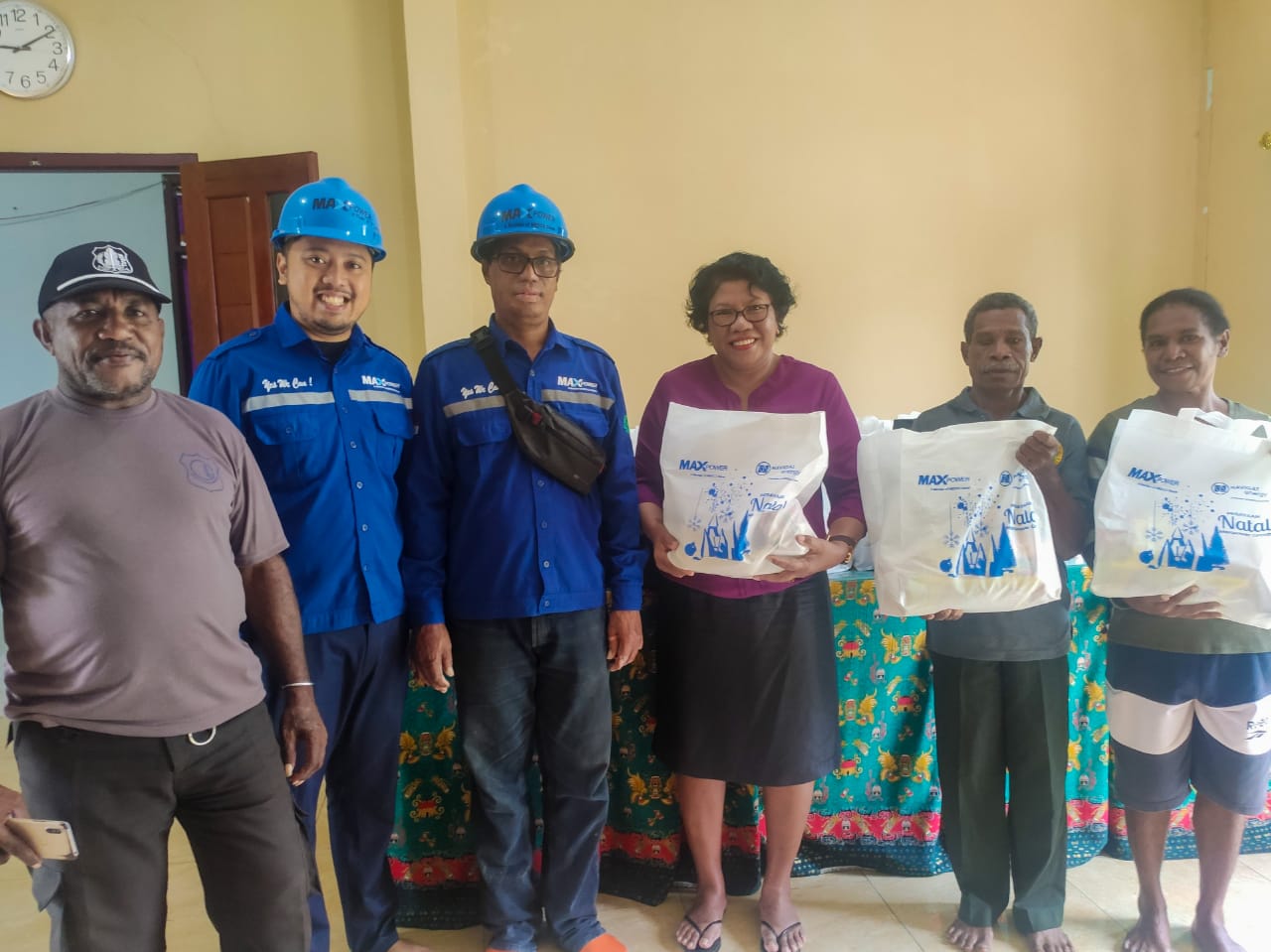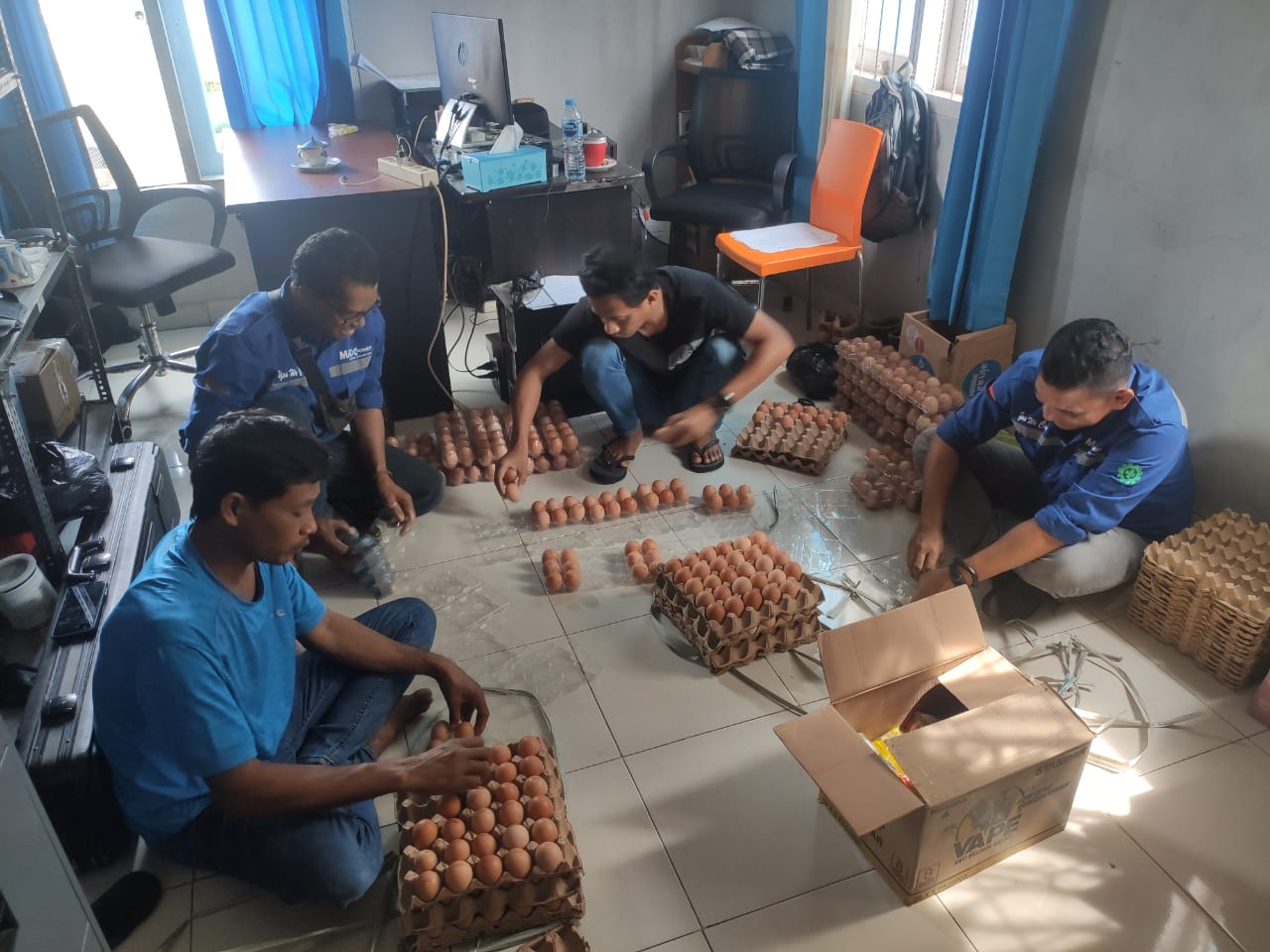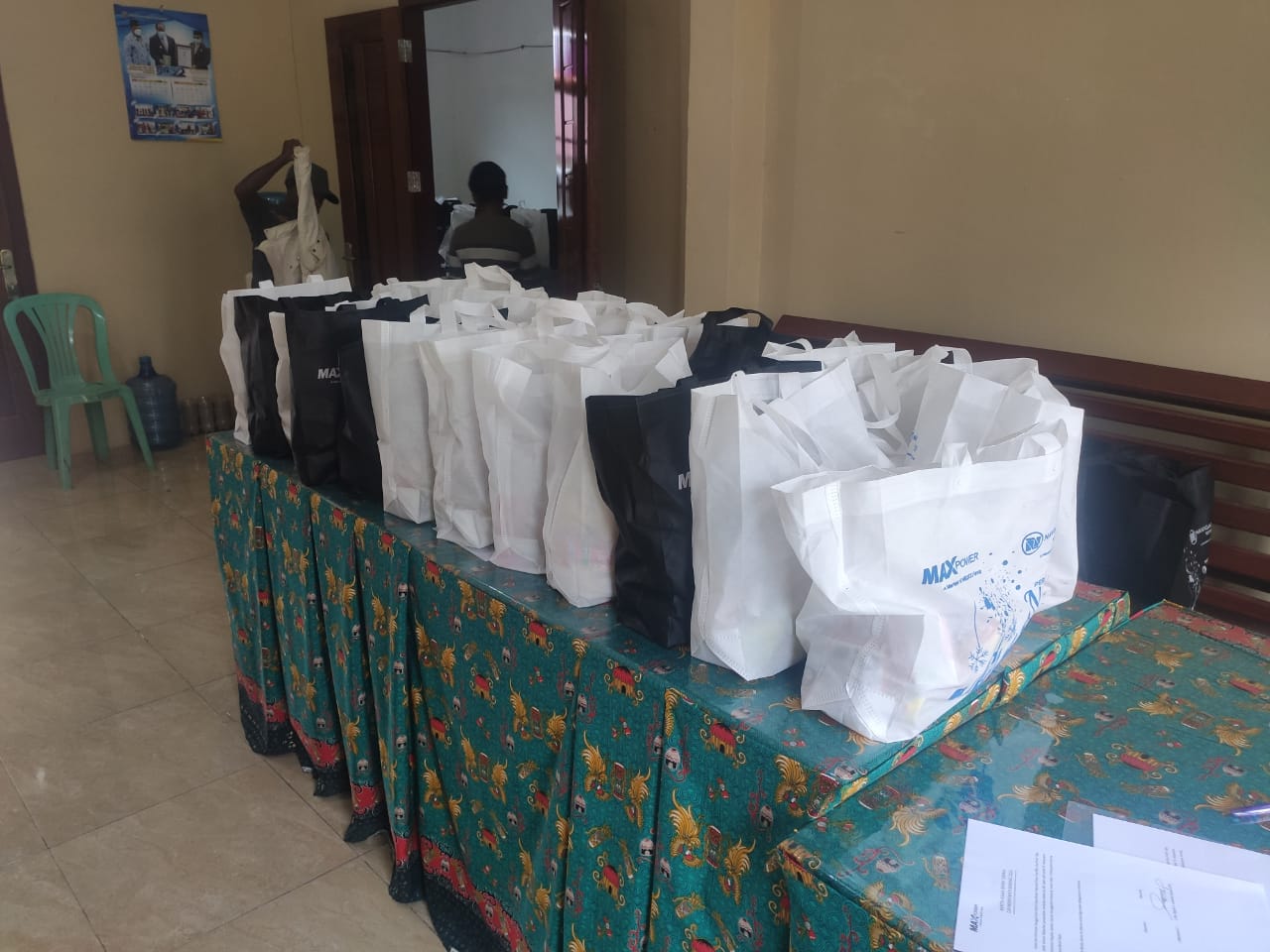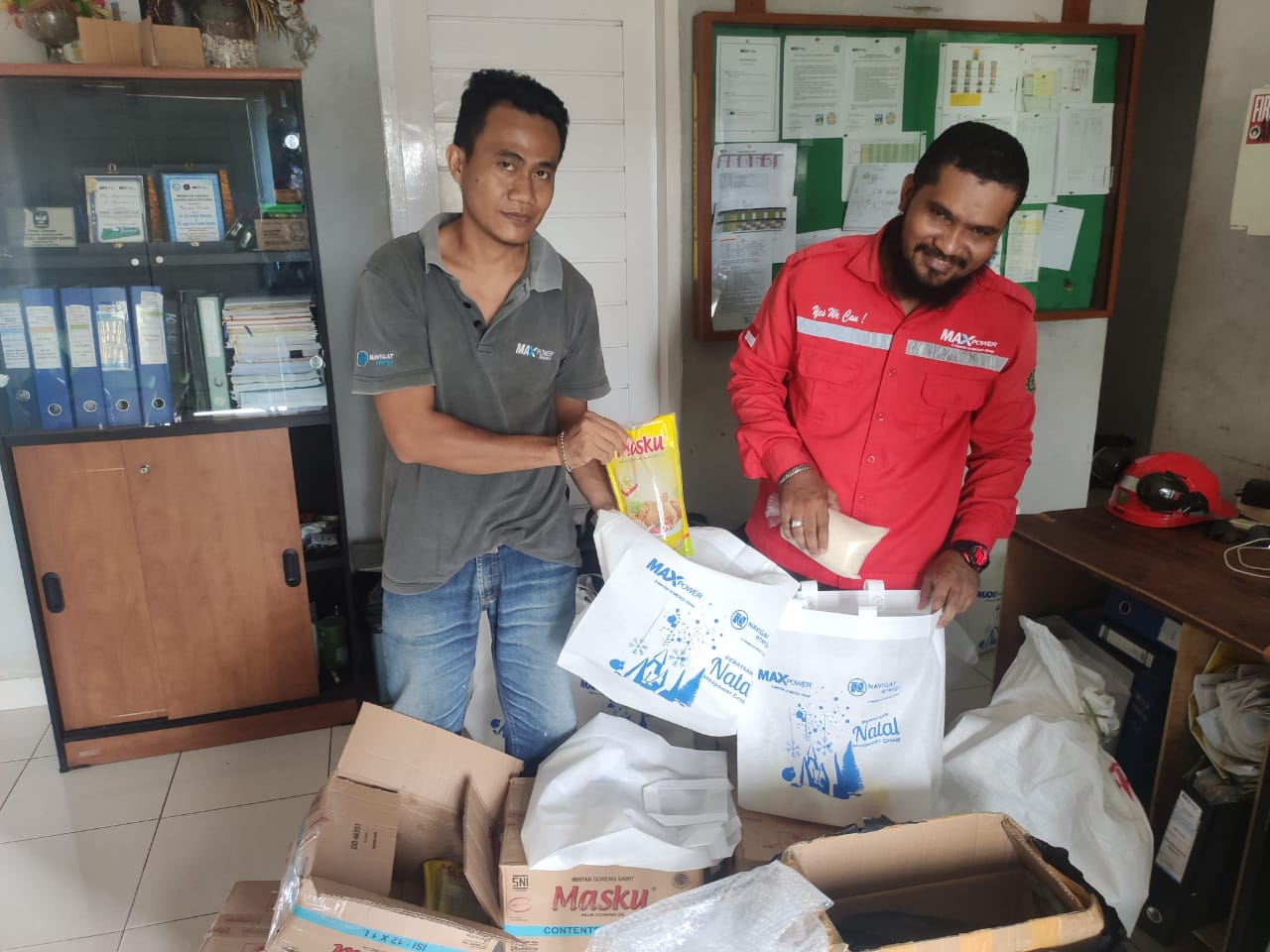 [Sorong, Papua Barat, 23rd December 2023] — Maxpower Group, a leading energy company, organized a series of activities to commemorate Christmas at the end of 2022. The festivities began with a live streaming Christmas celebration from Maxpower's site in Sorong, Papua Barat, on Friday, 23rd December 2023.
The event featured Reverend Agnes Telly Leatemia – Kipuw, S.Th. M.Mis., the Organic Pastor of the Evangelical Christian Church, who delivered a sermon on the theme "Returning to their homeland through a different path," which served as the Christmas theme for 2022.
While the majority of Maxpower Group's directors, employees, and staff attended the event online, their virtual presence added to the significance of the celebration.
Following the commemorative event, Maxpower Group organized a Corporate Social Responsibility (CSR) initiative, distributing essential goods packages (sembako) to the church congregation and the local residents around the Maxpower site in Sorong.
The CSR program showcased Maxpower Group's commitment to giving back to the community and spreading joy and generosity during the Christmas season. By providing donations to the churchgoers and neighboring residents, the company aimed to make a positive impact on their lives and foster a sense of unity and compassion.
"We are thrilled to have organized a meaningful series of activities to celebrate Christmas," said Gatot S. Prawiro, Chief Business Development of Maxpower Group. "The Christmas celebration, along with the subsequent CSR initiative, allowed us to connect with the community, even if it was virtually, and contribute to their well-being during this festive season. This is a reflection of our ongoing commitment to social responsibility."
Maxpower Group would like to express its gratitude to Reverend Agnes Telly Leatemia – Kipuw, S.Th. M.Mis., for delivering an inspiring sermon, as well as to all the individuals and organizations that contributed to this CSR program. The company remains dedicated to making a positive impact and wishes everyone a joyous Christmas and a prosperous New Year.
[Sorong, Papua Barat, 23 Desember 2023] — Maxpower Group, perusahaan energi terkemuka, menyelenggarakan rangkaian kegiatan untuk memperingati Natal di akhir tahun 2022. Perayaan dimulai dengan perayaan Natal secara live streaming dari situs Maxpower di Sorong, Papua Barat, pada Jumat, 23 Desember 2023.
Acara tersebut menampilkan Pendeta Agnes Telly Leatemia – Kipuw, S.Th. M.Mis., Pendeta Organik Gereja Kristen Injili, yang memberikan khotbah dengan tema "Pulang ke tanah air melalui jalan yang berbeda," yang menjadi tema Natal tahun 2022.
Meskipun sebagian besar direksi, karyawan, dan staf Maxpower Group menghadiri acara secara online, kehadiran virtual mereka menambah makna perayaan ini.
Setelah acara peringatan, Maxpower Group melanjutkan dengan menyelenggarakan kegiatan Tanggung Jawab Sosial Perusahaan (CSR), dengan membagikan donasi berupa sembako kepada jemaat gereja dan penduduk sekitar situs Maxpower di Sorong.
Program CSR ini menunjukkan komitmen Maxpower Group untuk memberikan kontribusi kepada masyarakat dan menyebarkan kegembiraan serta kedermawanan selama musim Natal. Dengan memberikan donasi kepada jemaat gereja dan penduduk sekitar, perusahaan bertujuan untuk memberikan dampak positif pada kehidupan mereka dan memupuk rasa persatuan dan kasih sayang.
"Kami sangat senang telah menyelenggarakan rangkaian kegiatan bermakna untuk merayakan Natal," kata Gatot S. Prawiro, Chief Business Development Maxpower Group. "Perayaan Natal, bersama dengan kegiatan CSR yang rutin, memungkinkan kami untuk terhubung dengan masyarakat, meskipun secara virtual, dan memberikan kontribusi bagi kesejahteraan mereka selama musim perayaan ini. Ini mencerminkan komitmen kami terhadap tanggung jawab sosial yang berkelanjutan."
Maxpower Group ingin mengungkapkan rasa terima kasih kepada Pendeta Agnes Telly Leatemia – Kipuw, S.Th. M.Mis., atas pemberian khotbah yang menginspirasi, serta kepada semua individu dan organisasi yang berkontribusi pada program CSR ini. Perusahaan tetap berkomitmen untuk memberikan dampak positif dan mengucapkan selamat Natal dan Tahun Baru yang penuh sukacita kepada semua orang.